5 tips to help protect your credit card before you travel
Jul 11, 2023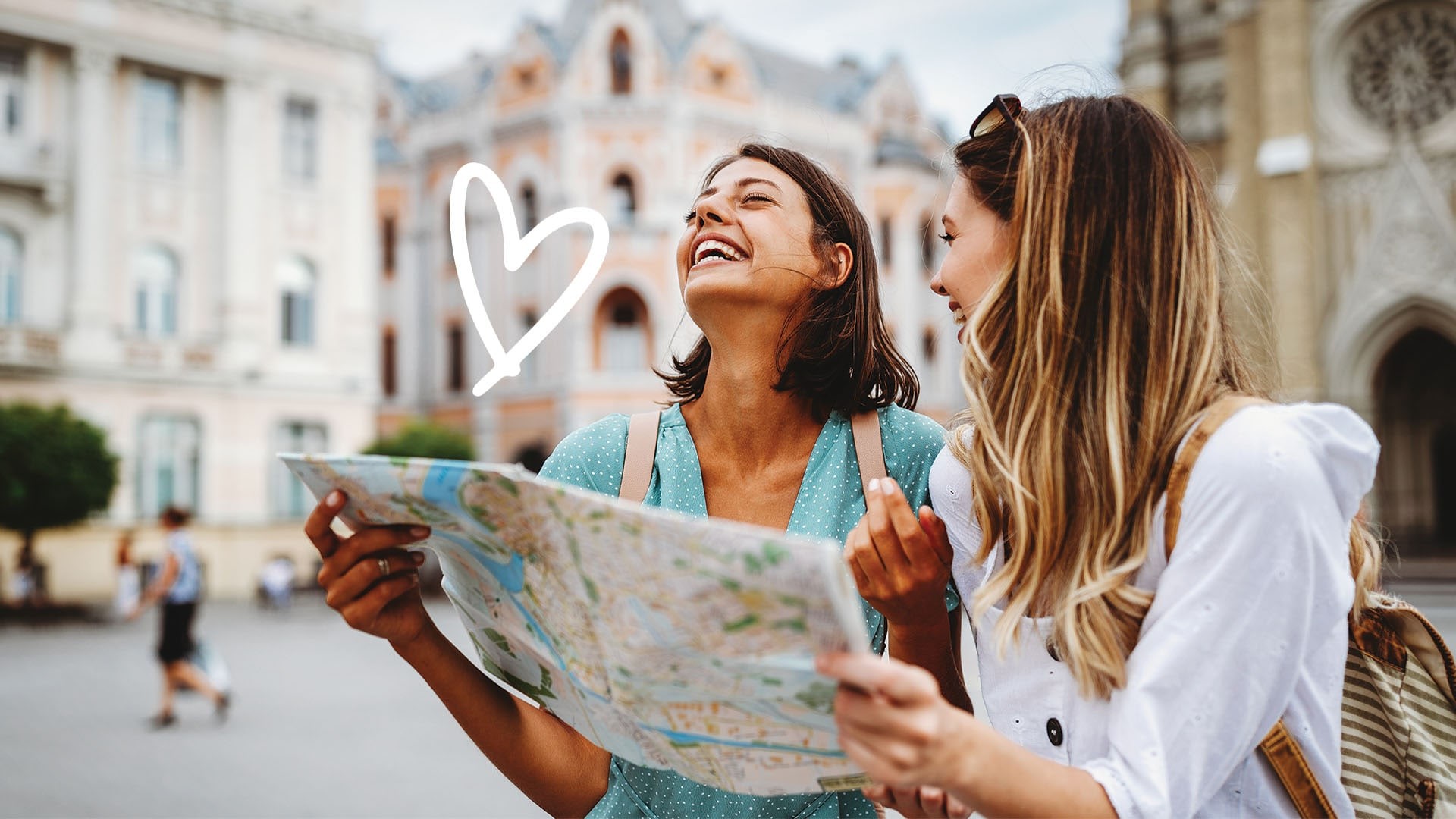 You're in the thick of trip planning — you've landed very cool accommodations, perfected your travel wardrobe (it even fits in your carry-on!), and scoped all the must-try restaurants in the area. But what's your plan to protect your finances while you travel? Your PC® Mastercard® is a safe and easy way to pay that also earns you PC Optimum™ points¹ worldwide (wherever Mastercard® is accepted) — so you'll want to do everything you can to protect it. Treat these tips like a checklist — things to do and know to help keep your finances safe — before you take off.
1. Learn about common credit card scams and how to protect yourself.
Have you heard of credit card skimming? It's an emerging scam that steals Personal Identification Numbers (PINs) and personal information from credit and debit cards by rigging machines — ATMs, payment terminals, and more — with recording devices. The newest evolution of this is known as Radio Frequency Identification, RFID skimming, which can steal your card data without a physical swipe or tap. Thieves with RFID card readers may be able to pick up your data in seconds, this can happen in restaurants, stores, and on public transportation.


Some ways to avoid scams like these include going cardless (using your mobile wallet to pay), being discreet about using your card in public, and checking your accounts regularly to spot suspicious transactions. You might want to consider purchasing an RFID-blocking wallet or cardholder as well.
2. Get to know your card's enhanced security features.
Did you know your PC® Mastercard® comes with enhanced security features like complete fraud monitoring? Suspicious transactions are flagged. You also have access to a dedicated team of fraud specialists who are there to help if you've been impacted by fraud. You can set up notifications and alerts to monitor your account activity, such as getting notified when a purchase or transaction is made on your account exceeding the amount you set.

3. Explore the tools that help keep your finances safe.
If you haven't downloaded the PC Financial® app yet, now is a great time. The first thing you'll want to do before you take off is to set up your travel notice to help you avoid disruptions. It can prevent your card from getting locked while you're making purchases and earning points on every dollar you spend abroad. The app also allows you to immediately lock your PC® Mastercard® if you suspect it's lost or stolen. You can also use it to keep tabs on your account activity — it's smart to check your transactions daily to spot unauthorized purchases right away. You can also monitor your spending with the Insights feature to help you stick to your travel budget.


4. Enable 2-step verification on all your accounts.
2-step verification offers an extra layer of protection to ensure that you and only you have access to your accounts — which is especially important while you travel. When you sign up for an online account and/or download the PC Financial® app, you may be asked to set up 2-step verification. When using 2-step verification, a code is sent to a different device or account, by email or text, to verify your identity. There are also optional features in the app that allow you to use your fingerprint or facial recognition for added security. Check to ensure your PC Financial® account has 2-step verification enabled before you go.

5. Add your PC® Mastercard® to your mobile wallet.
Did you know that virtual wallets are protected by layers of security? For example, when you pay with mobile pay in store, your account number isn't shared with merchants. Instead, your wallet app assigns each card its own virtual account number, so your real data is kept safe. Your Google Pay™ or Apple Wallet® apps become automatically disabled if your phone is reported lost or stolen. For more info on setting up your mobile wallet, check out this blog.


Remember to stay alert while you travel.
Being proactive and planning ahead to help protect your finances is an important first step, but it's equally as important to keep your guard up while you travel.

Safeguard your valuables: Don't keep all your cards and valuables in one spot. Be sure you always have a backup funding source. If you have access to one, stash your valuables in a safe.

Protect yourself online: The same rules you follow at home also apply abroad. You'll want strong passwords for your phone, laptop, and tablet and make sure to only use private/secure networks for your personal banking (avoid entering your banking info on public Wi-fi networks).

Be wary of kind strangers: Your phone contains valuable information. If you master selfies, you'll never have to take the risk of handing over your unlocked phone to a stranger who's offered to take your picture. This goes double for leaving your unlocked phone on a restaurant table or bar.


Travelling doesn't have to be scary or intimidating with a little preparation. Use these tips and take the right precautions so you can travel confidently. Remember to use your PC® Mastercard® safely, earn PC Optimum™ points along the way, and have the best time —which is really what travelling is all about.
General information not about PC Financial® products is provided for your reference and interest only. The above content is intended only to provide a summary and general overview on matters of interest and is not a substitute for and should not be construed as the advice of an experienced professional. PC Financial® does not guarantee the currency, accuracy, applicability or completeness of this content.
¹Earn a minimum of 10 PC Optimum™ points per dollar on all of your purchases charged to the credit card. Any bonus PC Optimum™ points offers available to all PC Financial® Mastercard® customers are calculated based on the regular earnings rate of 10 PC Optimum™ points per dollar spent. This offer may be terminated or changed at any time.
Apple, the Apple logo, iPhone, and iPad are trademarks of Apple Inc., registered in the U.S. and other countries and regions. App Store is a service mark of Apple Inc. 
Google and the Google logo are registered trademarks of Google LLC.