10 Ways to Pay Less for Your Kids' Birthday Parties
Dec 12, 2018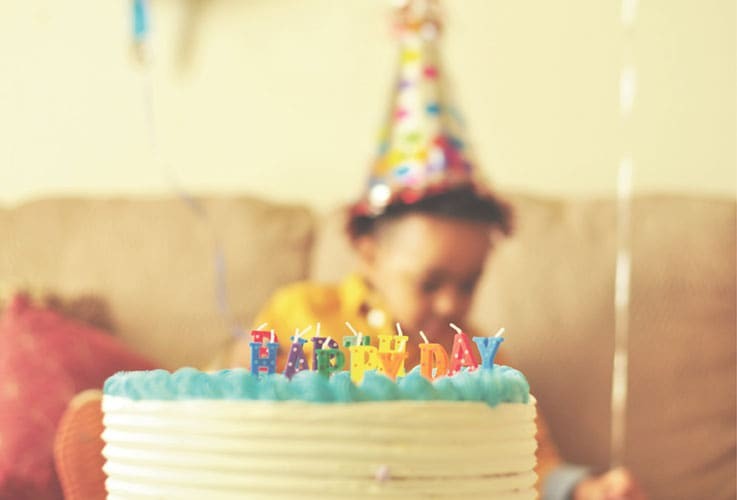 It might be "happy birthday" to the kids, but often, party expenses may not make the parents so happy. 
A movie outing can be expensive if you add up the cost of a ticket per child - plus the popcorn, drinks, chips, birthday cake, pizza, party room and loot bags. Hire a kids' entertainer - a clown, a sketch artist, or a magician, and the cost of the party climbs. The costs really begin to ring up if the child's class is treated to an afternoon at a theme park, with all of the concessions. 
There are ways to save money on birthday parties that are easy, simple and and most of all, fun. 
You don't need to buy pastries or cakes. (Though it could be a time consuming endeavour to go the homemade food route). For example, make your own cupcakes and have the children decorate them. (Plan ahead so you know what your child actually wants/eats, and buy it when it's on sale). 

If things happen to cross over dinner-time, host a literal "pizza party" – one where kids can be shown and taught, from start to finish, how to shape the dough, spread sauce, and sprinkle the cheese. For some added giddiness, give each kid a sandwich bag of shredded cheese to toss wherever they want to on the pie. Encourage shapes, designs and even letters! When those home-cooked plain pizzas come out of the oven, have the kids enjoy a buffet of toppings as a fun activity to flavour their own slices.

Get some age appropriate craft supplies, and let the kids get creative. Have kids paint birdhouses which they can then bring home, or have them decorate a picture frame. 

This might be heartbreaking to say: Invite fewer kids. Have the child choose the ones they're really friends with, instead of everyone in the class.

No need for a high-tier venue when a cheaper location can be just as fun. Try a community centre, a public park with splash pad and playground, someone's backyard, or a condo party room.

Loot bags – go simple.Send kids home with something they made at the party, like extra cupcakes that they decorated (see above).

Want to skip major food costs? Consider timing: host the party before dinner, or after lunch, so you don't have to serve a meal.

Buy things that have reusable leftovers, e.g. solid colour plates and napkins to be used for another party. If storage space is available, purchase sturdy streamers and plastic cups in bulk, as it tends to be a less expensive way to shop.

Are you a creative parent? Supermarket cardboard boxes can be cut and taped together to create a piñata in the shape of your child's favourite animal or character. Cover in coloured paper, fill with candy, et voilà, a gleeful child. This activity alone could carve up a chunk of time in the party at very little cost. Just remember – safety first with this one!

For the budget conscious, you can also try having a "drive-in" movie. Grab an old white sheet and tape it to the back of the house, and rent a projector that easily hooks up into your laptop for playing the child's favourite show or film.  Encourage creativity. Two items required: first, those supermarket cardboard boxes (see above). Leave a magnificent supply in the backyard for kids to tape, colour and draw on. The goal - to make a car, playhouse, spaceship, in any way they want. Fun for all, for only the cost of a few supplies.

A backyard theme park. Multiple stations means multiple fun: a ring toss with old bottles, a kids' fuzzy dart board with self-adhering balls, get the ball past the soccer goalie, etc. As a bonus, give out prizes. (Enlist some friends' parents to reset the activities and help keep things orderly.)
Birthday parties don't need to break the bank to be fun; and most importantly, you are creating great memories.
General information not about PC Financial products is provided for your reference and interest only. The above content is intended only to provide a summary and general overview on matters of interest and is not a substitute for, and should not be construed as the advice of an experienced professional. The PC Financial® team does not guarantee the currency, accuracy, applicability or completeness of this content.