Should You Get a Pet?
Feb 18, 2019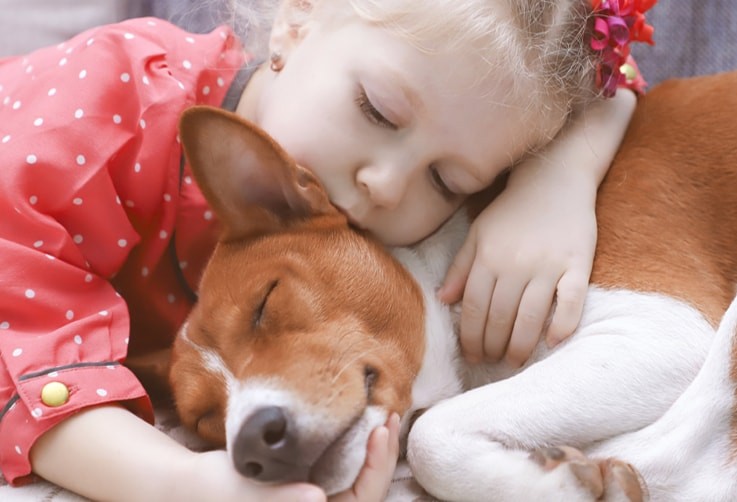 Just imagine it: the excitement, the tears of joy, the children's hugs and hours of snuggles when you bring home a much-wished-for, cute-as-heck, brand new animal friend. Your new pet, whether it's got fur, feathers or even scales, is bound to create rewarding memories and become a beloved family member.
But…
Consider the full impact on your family before making what could be up to 20 years (or more) of commitment to caring for a pet's well-being. Taking care of a pet involves more than time and love. Failing to plan your finances could result in your pet suffering from inadequate care or you having to give it up.
Are you wondering, "Can I afford a dog or cat?" Chat with a vet for information about the expected monthly or yearly costs you should consider, and calculate the cost over the typical lifetime of a cat or dog. The estimate will vary widely depending on the particular species, breed and age of your prospective pet, or even depending on the area where you live.
Once you know the costs, be frank with yourself and everyone you live with about the bottom line. If your budget is already stretched, now might not be the best time to bring a pet into the family, especially a puppy or kitten, which tend to have more expenses in their first year of life.
Besides the cost of acquisition, up-front costs may include spaying or neutering, deworming, vaccinations, microchipping and municipal licensing. There's equipment such as a crate, collar and leash, litter box, food and water dishes, toys and other items like scratching posts or dog training to also consider. On an ongoing basis, you'll need to budget for food and treats, vet check-ups, grooming, dog-walking and boarding fees, and medications such as flea, tick and heartworm control.
If a dog or cat isn't feasible but you still want a little (and typically more affordable) creature to love, consider scaling back to a rabbit, hamster, guinea pig or perhaps a bird or fish.
Of course, you must also research the non-financial requirements of your chosen species and breed. Consider your lifestyle: How much space, time and energy do you have to devote to a pet? Are you typically home or do you travel frequently? Are allergies involved? Are you looking for just companionship or are you hoping for a working or show animal? Will the kids *really* follow through on their promises to care for the animal?
If you decide that the rewards of pet ownership outweigh the financial obligations, but still need to watch your wallet, here are seven tips for saving on pet expenses:
Adopt: Getting your new friend through a rescue program or shelter can drop acquisition costs from potentially thousands to a few hundred for a dog or less for a cat. Plus, the costs to spay or neuter, initial vaccinations and examination, deworming and microchipping expenses are often included in the adoption fee.

Pay attention to breed: Particularly with dogs, size is money, since large breeds eat more food and may have higher medical bills. High-energy breeds may require dog-walking or daycare services if nobody is home to care for them for long stretches of time. "Fluffier" breeds will likely need more grooming services.

Compare vets: Shop around for veterinary services. You should not only look for a compassionate professional that you feel comfortable with but also compare pricing for average visits and emergency care. Referrals from friends and family can be helpful.

Shop smart: Find wholesalers or retailers who sell pet food in bulk, especially if you have a large dog, for instance, who eats a ton. Clip coupons, shop on sale and take advantage of frequent-buyer cards for your preferred food brand.

Brush your pet's teeth: This can save money on dental issues down the line.

Bargain hunt: Search out deals on used toys, crates and other equipment at garage sales or online (making sure to sanitize purchases before using them); make homemade toys and treats.
General information not about PC Financial products is provided for your reference and interest only. The above content is intended only to provide a summary and general overview on matters of interest and is not a substitute for, and should not be construed as the advice of an experienced professional. The PC Financial® team does not guarantee the currency, accuracy, applicability or completeness of this content.