7 ways to save money on back-to-school shopping
Aug 30, 2022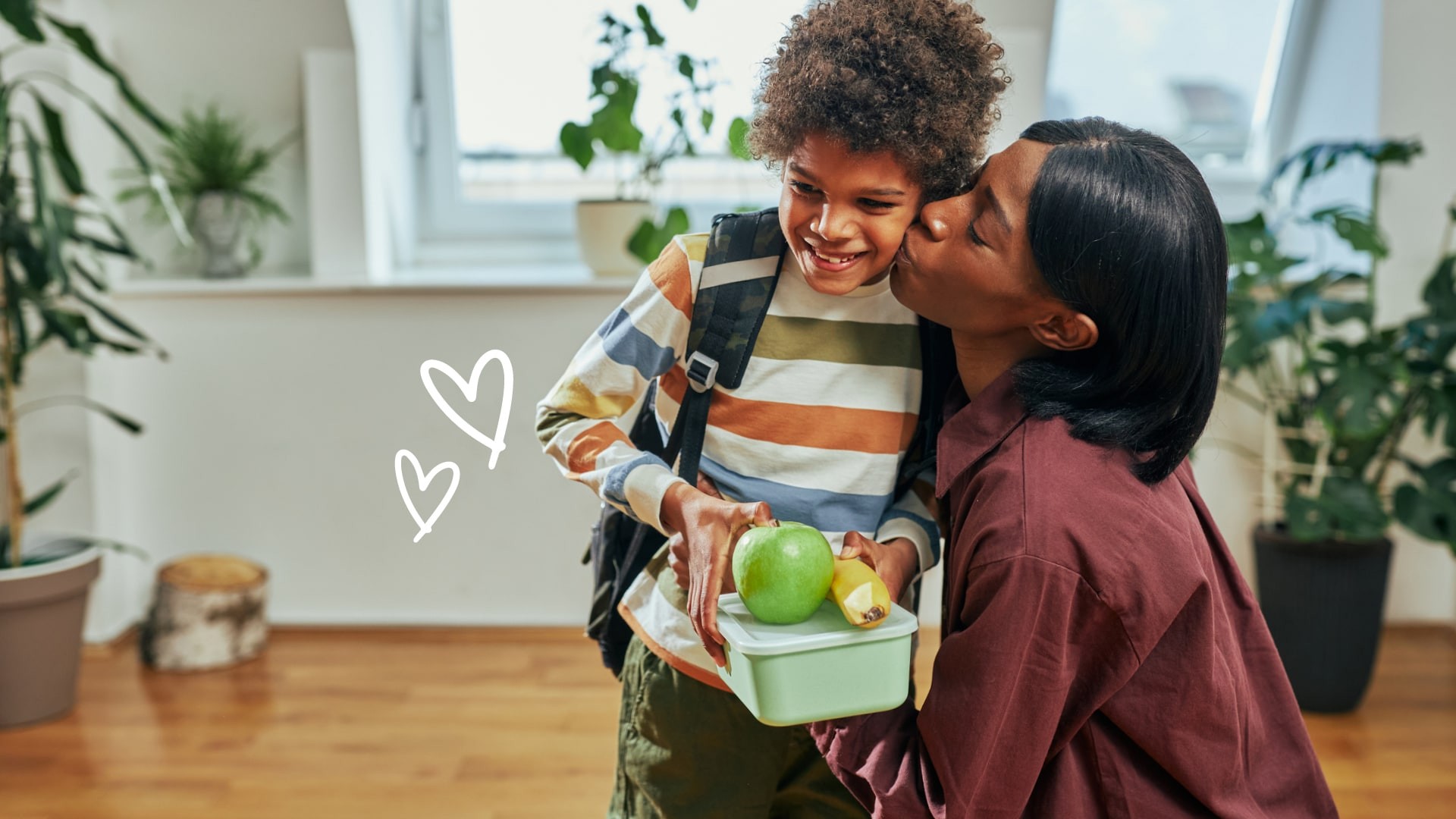 Back-to-school shopping taps into all kinds of nostalgia for parents: the thrill of a crisp backpack, the possibility in a new notebook, the satisfaction in a handful of perfectly sharpened pencils. It can be exciting and invigorating! It can also tap into something else: your wallet. The effects of inflation may have you feeling a squeeze, and every year it somehow seems like the kids need more things. But with everyone finally back in the classroom after a few disrupted years, it feels right to embrace all the tiny joys, including fresh erasers and shiny lunch boxes. It adds up though—and you don't need a math lesson to tell you that.
Before you set out to stock up, we've got some smart tips on how to save money for back-to-school shopping—and the best ones start with your PC Money™ Account and PC® Mastercard®. Don't have an account yet? Apply today. (opens in a new window)
1. Take inventory
Scour the house for forgotten and misplaced items. A perfectly good lunch bag may have been smushed into the back of the cupboard. Bring it back to life with a quick wash and wipe down. A full set of coloured pencils—easy to cobble together after checking in two different drawers and a random basket. You may also find some decent erasers and a pair of scissors while you're at it.
2. Earn points on every dollar
Collecting PC Optimum™ points when you spend money, then redeeming them, is there an easier way to save? With a PC® Mastercard® you'll earn up to 30 PC Optimum™ points1 for every dollar you spend at participating stores, like No Frills®, Real Canadian Superstore®, Loblaws® and Maxi®, and up to 45 points for every dollar2 spent at Shoppers Drug Mart® and Pharmaprix®. With a PC Money™ Account, you'll earn up to 10 points per dollar3. Put all those points to work by redeeming4 them toward back-to-school essentials at participating stores to lower your bill.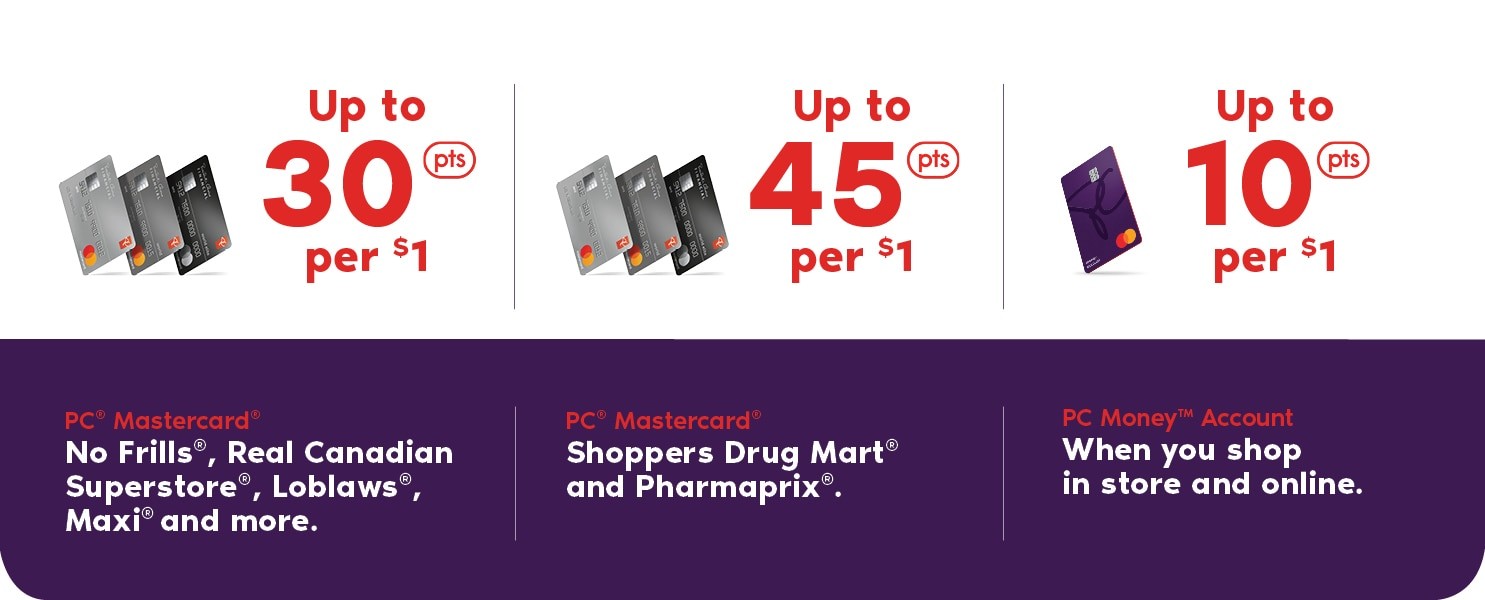 ---
3. Don't spend money to spend money: Choose the right payment option and you're already saving—why would you pay a bank to be able to use your own funds? PC® Mastercard® holders pay no annual fee5, while the PC Money™ Account has no monthly fee6 and no caps on points, no catches—other banks may charge you to use your own money, but the PC Money™ Account rewards you.
4. List and resist: Once you've gathered all the back-to-school gear you already have and determined where the gaps are, make a list of essentials. You're more likely to stay on budget and avoid pricey impulse purchases when you stick to that list.
5. Shop and pay strategically: The PC Money™ Account is ideal for everyday spending on school snacks, sunscreen and notebooks. With its points earning potential, a PC® Mastercard® can really kick points collecting into high gear when you use it to cover big-ticket items like laptops and cellphones.
6. Supply swap: Maybe you have a binder surplus, or the bulk deal on water bottles was too good to pass up. Arrange a trade with friends to save money because they found a bargain on lunch boxes. It's a win-win.
7. Reward yourself: Remember all those points you earned on the things you needed by paying strategically with your PC Money™ Account and PC® Mastercard®? Reward yourself and redeem them on something you really want. Ideally, it's something best enjoyed in silence, once everyone has gone off to school.
Sign up for a PC Money™ Account (opens in a new window) and a PC® Mastercard® (opens in a new window) and start saving more on back to school today.
General information not about PC Financial products is provided for your reference and interest only. The above content is intended only to provide a summary and general overview on matters of interest and is not a substitute for, and should not be construed as the advice of an experienced professional. The PC Financial® team does not guarantee the currency, accuracy, applicability or completeness of this content.
1Earn a minimum of 10 PC Optimum™ points per dollar on all of your purchases charged to the credit card. Any bonus PC Optimum™ points offers available to all PC Financial® Mastercard® customers are calculated based on the regular earnings rate of 10 PC Optimum™ points per dollar spent. This offer may be terminated or changed at any time.
2All PC Optimum™ members earn 15 points per dollar on eligible purchases at Shoppers Drug Mart® and Pharmaprix®. When you use your PC Financial® Mastercard® you will earn additional points per dollar: 10 points per dollar for PC Financial® Mastercard® cardholders; 20 points per dollar for PC Financial® World Mastercard® cardholders; and 30 points per dollar for PC Financial® World Elite Mastercard® cardholders.
3Earn 10 PC Optimum™ points (5 regular PC Optimum™ points plus a bonus of 5 PC Optimum™ points) per dollar of your purchases with your PC Money™ Account. President's Choice Bank reserves the right to cancel, change or extend regular and bonus points earning rates at any time. PC Optimum™ points will be deducted for any returns. Account must be in good standing at time of qualifying transaction and awarding of points.
4Minimum redemption is 10,000 PC Optimum™ points (worth $10 in rewards) and in increments of 10,000 points thereafter at participating stores where President's Choice® products are sold. Some redemption restrictions apply; visit pcoptimum.ca for details, participating stores and full loyalty terms and conditions.
5All rates and fees for this card
6Information about fees for special requests and services for the PC Money™ Account is available here.