Refer your friends to earn up to 150,000 points.
For a limited time earn 50,000 PC Optimum™ points for each friend you successfully refer* to a PC Financial® product. You can refer up to a max of 3 friends.
Three simple steps to earning more points.
It's simple. Log in, get your unique code & share it with your friends. You'll earn 50,000 bonus points after your pal is approved for any PC Financial® product and spends $100 with their new card by November 6, 2023.
Click on your profile avatar and select 'My Profile'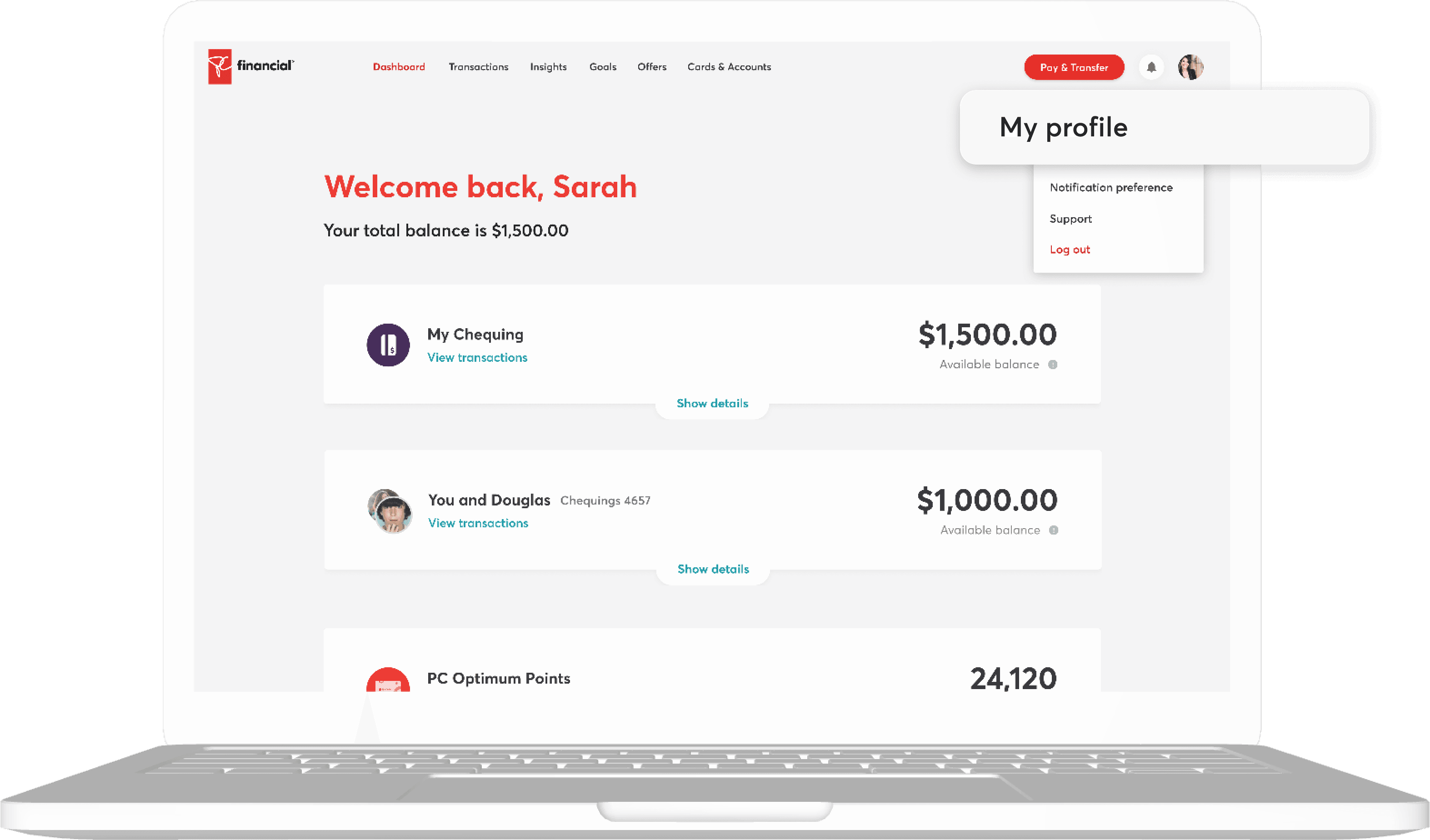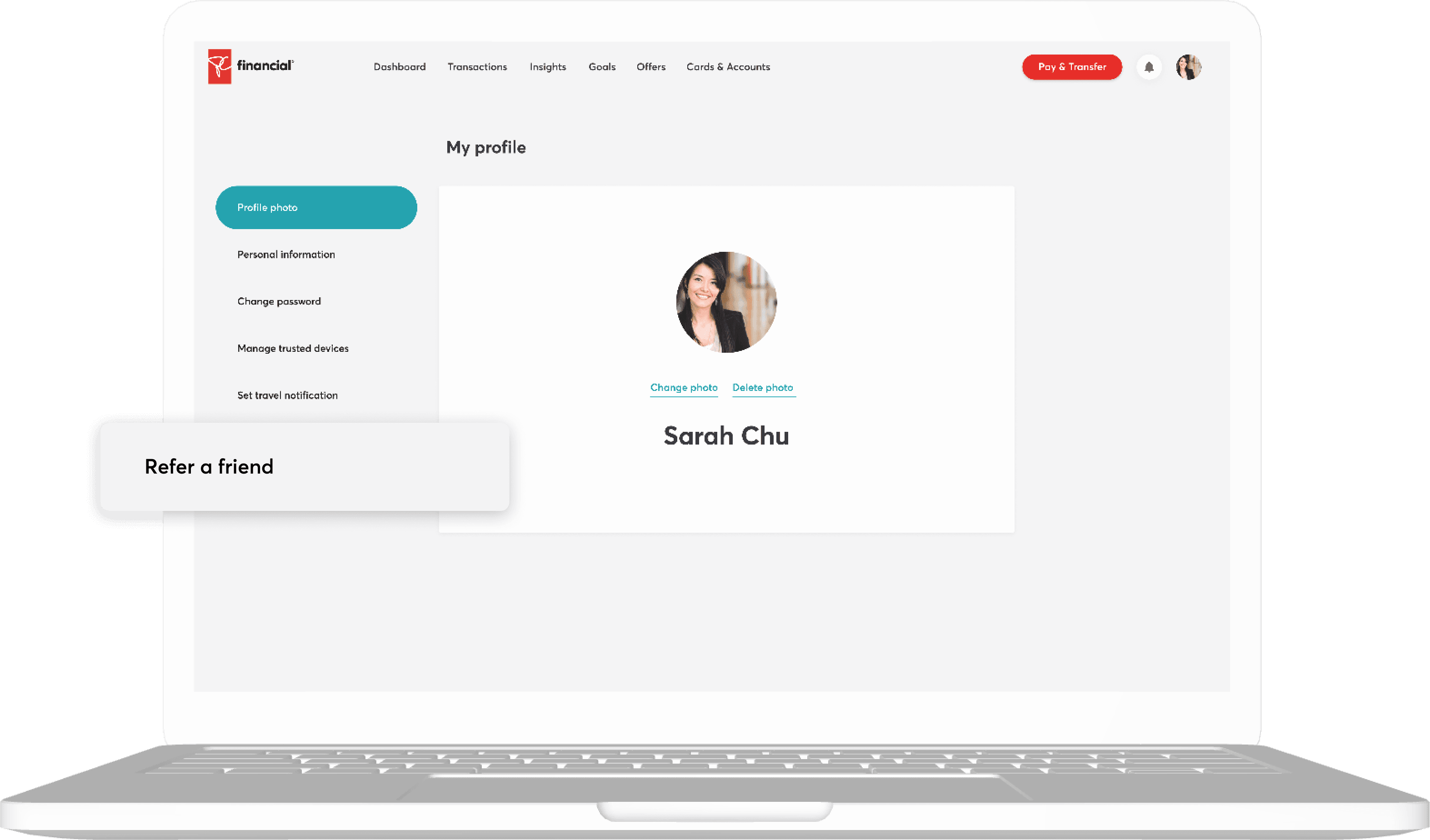 Share your code or unique URL with your friends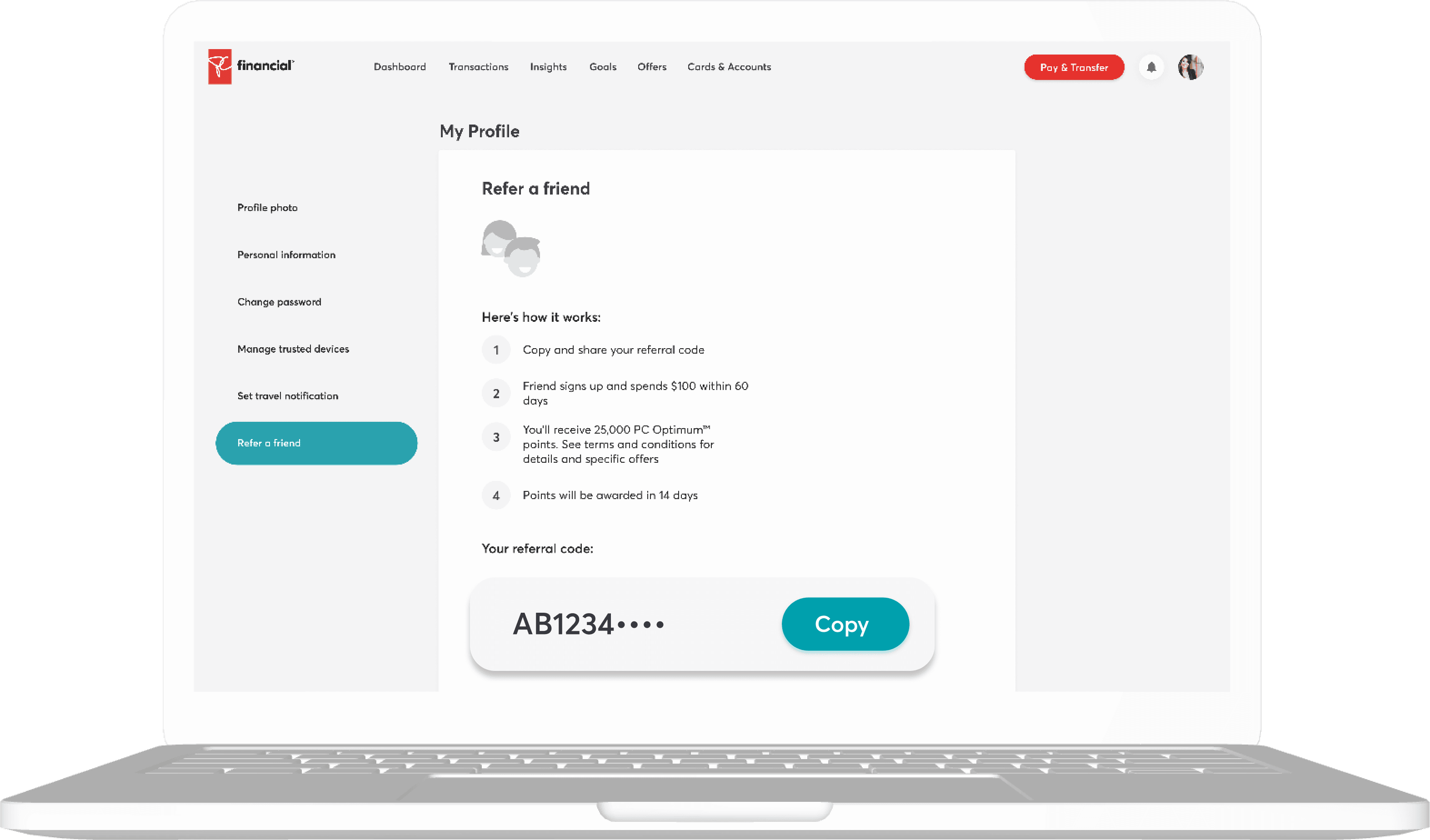 For PC Express™ service, valid for store pick‑up only.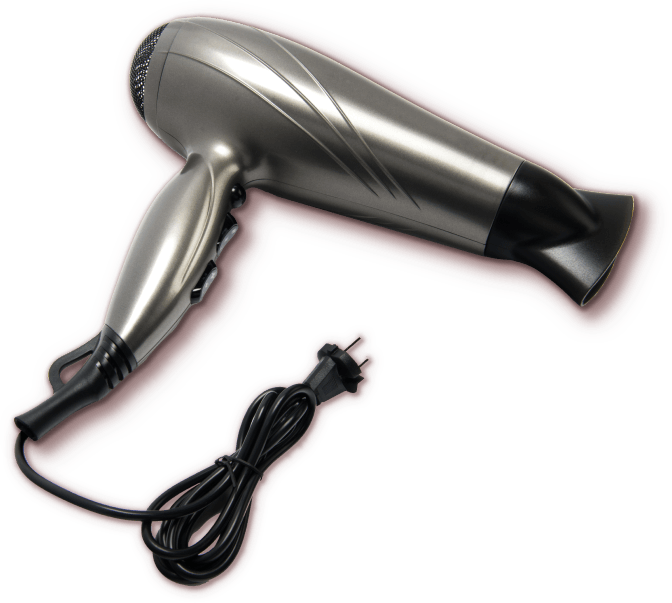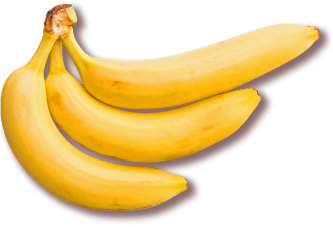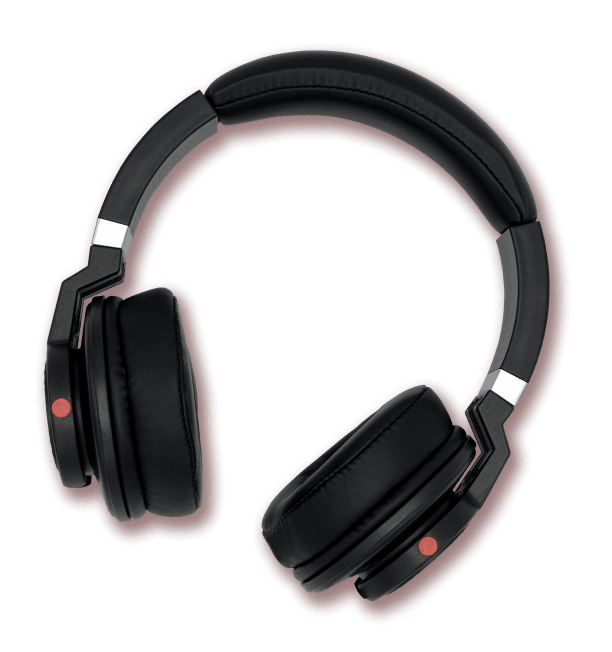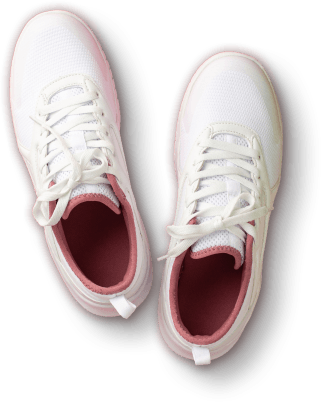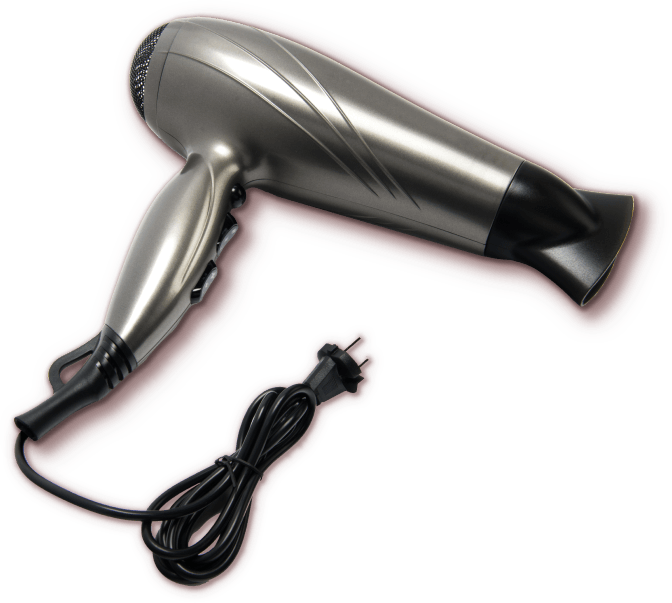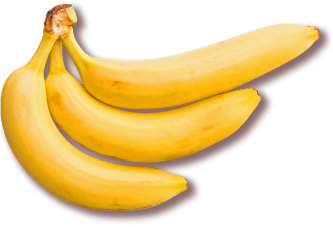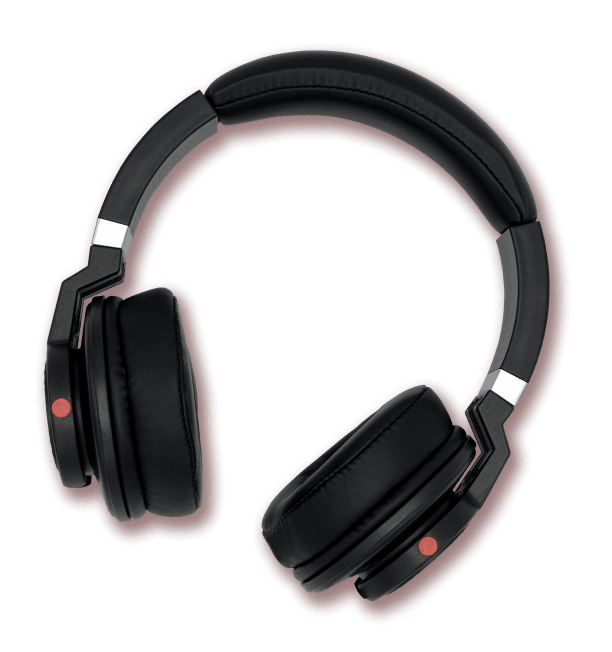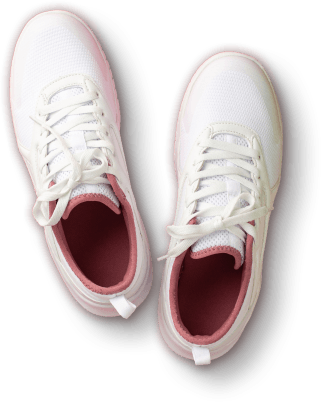 Frequently asked questions
How do I earn 50,000 PC Optimum™ points through the Refer a Friend limited time offer?
Until November 6, 2023, earn an additional 25,000 PC Optimum™ points on top of the standard 25,000 points, for a total of 50,000 PC Optimum™ points for each referral that signs up and spends $100 with their new PC Financial® card, to a maximum of 150,000 points.
The steps are easy:
Log in to your PC Financial® online account and select "Refer a friend" in your profile dashboard
Share your referral code with up to 3 friends or family members. All referral points will be awarded to your PC Optimum™ account within 14 business days of the above conditions being satisfied.
Are there any other requirements to earn points when referring friends to PC Financial® products?
In order to earn a referral bonus in PC Optimum™ points from President's Choice Bank ("PC Bank"), you must ensure the following requirements are met:
You have provided your valid Refer-a-Friend referral code to your friend, who must enter it as part of their online application for a PC® Mastercard® or a PC Money™ Account.
Your friend must not have had an account with PC Bank at any time in the past.
Your friend must spend a minimum of $100 on either their PC® Mastercard® or PC Money™ Account within 60 days of account opening OR by November 6, 2023, whichever comes first. Cash advances, or cash equivalent transactions will not count towards the minimum spend requirement.