Current Trends in Coffee
Dec 3, 2018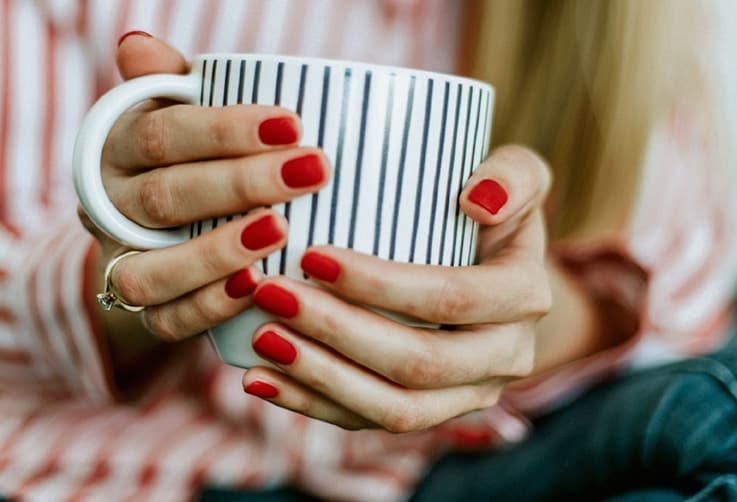 Drip, iced, espresso, cappuccino, flat white or long black, there's no shortage of options when it comes to coffee and coffee-based beverages. For many, every morning starts with a cup of joe. Coffee might reappear as a midday pick-me-up, when one takes a coffee break or goes out for coffee. It's easy to argue that we are a very caffeinated country. 
Learning that we enjoy consuming coffee isn't news – it seems every city block is dotted with coffee chains and indie coffee shops. However, the coffee type most people gravitate to might be a surprise. 
A huge and growing market in the food and drink sector, coffee and its associated culture of preparation and consumption has been classified into three waves. Contemporary coffee culture has grown beyond the first-wave when instant granules and percolated brews were most popular. From gourmet quality beans to espresso-based drinks that are characteristic of second-wave coffee, now there are even coffee bars where trained baristas lead aficionados through coffee cuppings (tastings). For millennials, there's an increasing thirst for innovative, functional drinks that are all natural, deliver nutrients or are made with traceable origins. 
The appreciation for finer quality product along with value placed on each component of the supply chain (producer, roaster, and barista) compliments the rise in third-wave coffee culture. Driven by artisanal brands and the coffee experience, many of these third-wave coffee shops, and some retail brands, even offer premium priced super coffees – coffee-based beverages with purported health benefits coming from the addition of coconut oil, protein powder or grass-fed butter. 
Second-wave coffee titans have taken notice, responding by introducing trendy drinks such as the turmeric latte (available with dairy alternatives such as almond or coconut milk) to rival these high-end third-wave coffee brands. 
For cold coffee drinkers, cold brew coffee is all the rage. Proudly stocked on retail shelves and listed on most coffee shop menus, it's become a trendy ready to drink option that's even finding itself in cocktails. 
Unlike iced coffee, which is hot coffee poured over ice, cold brew steeps ground coffee in small batches of cold filtered water for a minimum of 15 hours before it's strained and served. The result is a mellow, naturally sweet-tasting beverage that's free of bitterness, and less acidic than conventional hot-water extractions. 
An order of cold brew might set you back $5 at your local coffee shop, but it's relatively easy to make at home for much cheaper. While other brewing methods may require specialty equipment, all you need is a large jar, good coffee, filtered water and time to make cold brew. 
Simply slot it with your weekly meal planning that'll not only save you money (https://www.pcfinancial.ca/english/blog/meal-planning-to-save (opens in a new window)) but also brewing time because it'll be ready to serve. 
How to make cold brew
What you need:
¼ pound coffee beans (no older than several weeks), coarsely ground
4 cups of cold water, filtered
Large jar with lid
Large pitcher or container
Fine-mesh sieve
Cheesecloth 
Coffee filter
Ice Cold water, filtered, to taste or milk, half-and-half cream or dairy alternatives, to taste
Directions
Place the ground coffee in the jar and add 4 cups of the cold filtered water to it. Gently stir the grounds and water until moistened. Cover the jar.

Steep coffee mixture in the refrigerator for 18 to 24 hours.

Line a small fine-mesh sieve with cheesecloth and set it over a large pitcher. Slowly pour the coffee concentrate with coffee grounds through the sieve into the pitcher (don't stir or press on the grounds). Discard the cheesecloth with the solids.

Rinse the jar. Line a sieve with coffee filter and set it over the clean jar. Strain the coffee concentrate through the sieve into the jar (don't stir). Cover the concentrate tightly and keep chilled.

To serve: fill a glass with ice. Dilute 1-part coffee concentrate to 1-part water or milk. Enjoy.
General information not about PC Financial products is provided for your reference and interest only. The above content is intended only to provide a summary and general overview on matters of interest and is not a substitute for, and should not be construed as the advice of an experienced professional. The PC Financial® team does not guarantee the currency, accuracy, applicability or completeness of this content.