How to Host a Housewarming Party on a Budget
Apr 4, 2019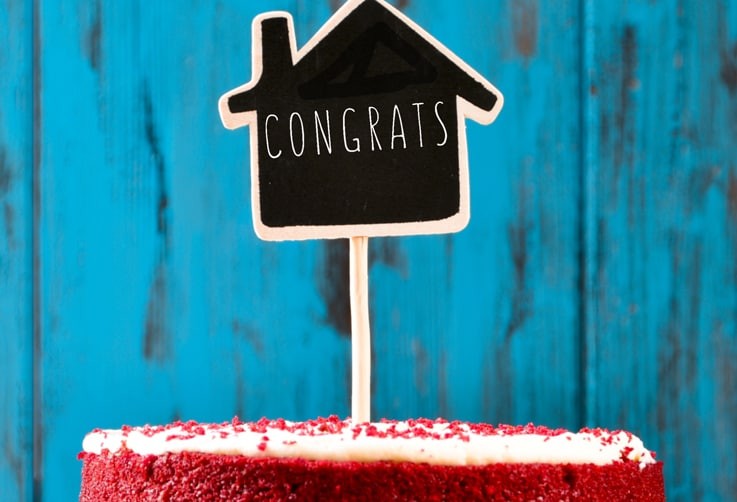 So you have a new house, condo or apartment—congratulations! Now it's time to christen the place with good friends, music and laughter. With these helpful tips for how to throw a housewarming party on a budget, you'll introduce your gang to your new space without draining your savings.
Set Your Budget
Be realistic about what you can afford because there's no point in going into debt over a party. If there is zero spare cash in your bank account, consider postponing a few months. Your home will still be there when you're ready.
Make the Guest List
Though a housewarming party may seem like the perfect opportunity to celebrate with every last acquaintance and their dog, a smaller guest list is the wallet-friendly option. Stick to family, close friends or a mix of the two.
Choose a Date (and Format)
Give yourself time to unpack and settle in before inviting a group into your sanctuary. You'll feel less stressed and have extra time to set aside funds (opens in a new window). Next, choose your party style. Do you want it to be drop-in format one afternoon? A small dinner party that will last into the wee hours? Drinks and appetizers for 20 or 30 people? If your goal is to host a housewarming party on a budget, choose a smaller group, an afternoon timeslot and/or a shorter party window.
Send Invitations
Two or three weeks in advance, use a free online service to send out e-vites and track RSVPs. A simple email will also suffice. Just be sure to include the date, time, address and any instructions (such as BYOB or adults only). Send a reminder two days before the event.
Keep It Casual
Skip the champagne fountain, wait staff and slinky attire. Everyone will feel more comfortable when there's no dress code and you won't waste money on frivolous extras. This counts for decorations too. Save the money and add atmosphere with inexpensive candles, battery-powered tea lights or a couple strands of twinkly holiday lights that you already own.
Make a Playlist
One of the best and cheapest ways to create ambience is music, so collect your favourite songs and make a playlist or two that will suit the occasion—whether that means background tunes or a livelier mix to inspire a dance party.
Set Up the Bar
You'll need less alcohol for an afternoon drop-in and more for dinner or a cocktail party. One way to cater to a large group is to blend a big-batch cocktail (with enough for a couple of drinks per person) and then encourage everyone to bring wine, beer or their drink of choice. Have plenty of glasses and napkins on hand, as well as non-alcoholic options for the designated drivers.
Prep Simple Foods
Unless you're planning a dinner party for fewer than 10 people (where barbequed hamburgers or pasta and salad are cost-conscious crowd pleasers), have an appetizer potluck (opens in a new window) where each guest brings a tasty snack. Otherwise, go for low-cost treats like chopped raw veggies, popcorn with toppings, nachos or hummus with pita. You could also stick to a dessert bar with candy, cookies or make-your-own ice cream sundaes. Focus on a few delicious items rather than providing endless variety.
General information not about PC Financial products is provided for your reference and interest only. The above content is intended only to provide a summary and general overview on matters of interest and is not a substitute for, and should not be construed as the advice of an experienced professional. The PC Financial® team does not guarantee the currency, accuracy, applicability or completeness of this content.