Credit history 101: the how and why of building—and keeping—good credit
Sep 13, 2022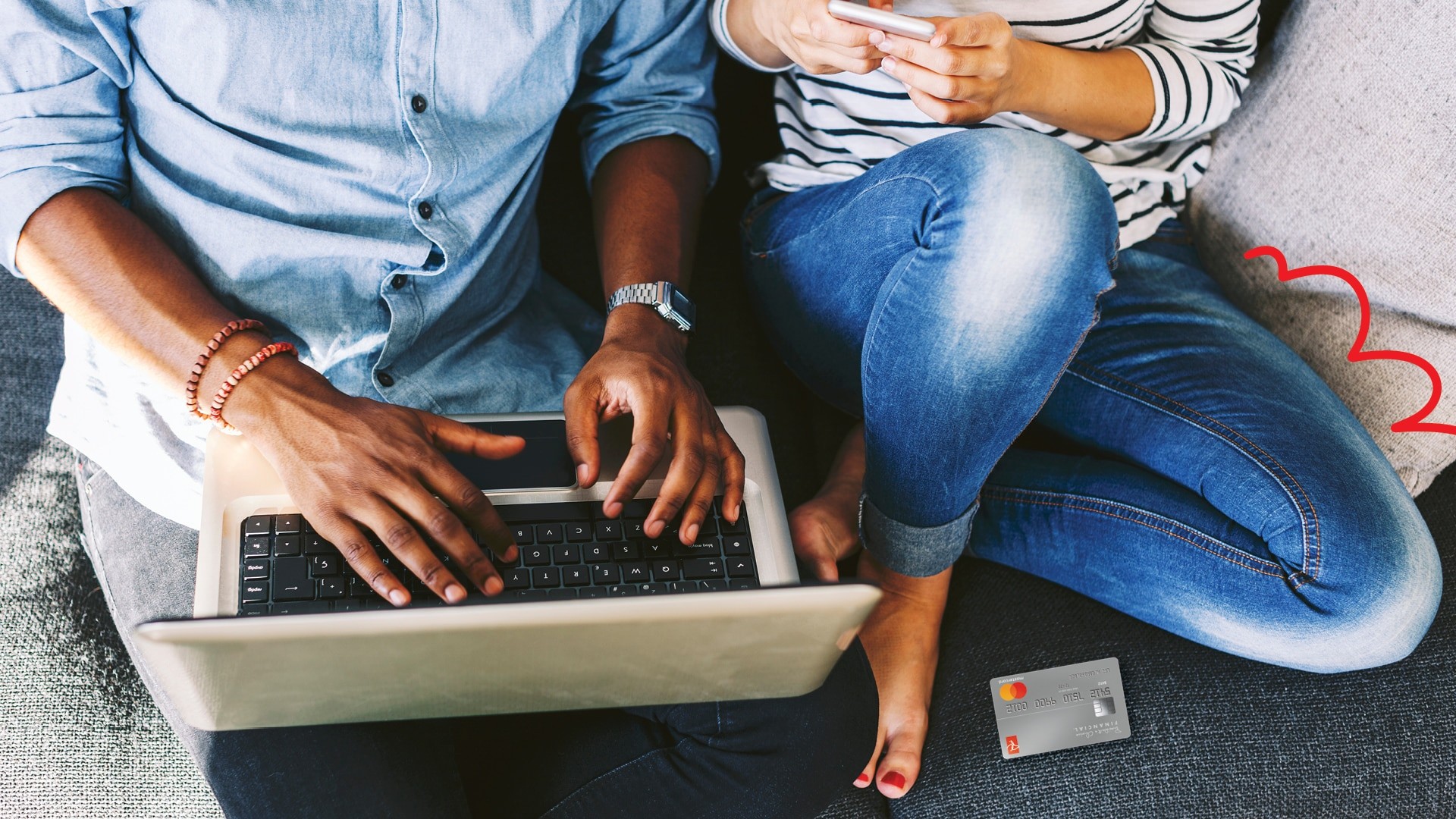 Let's talk about credit for a moment. We're not talking about giving yourself credit for that great vacuuming job you did. But way to go for not skipping any corners! Credit, in the financial sense, helps you to get what you need now—a loan, goods or services—with the promise that you will pay later. So, how's your credit? Do you know what a credit score is, and why is a good credit history so crucial?
Join us for a friendly lesson in credit history—what it is, how it can help you get what you want and need, and ways you can build and maintain a healthy credit score.
What is a credit score and where does it come from?
Your credit score is a three-digit number that's based on information in your credit report. The two main credit bureaus in Canada—Equifax® and TransUnion®—are private companies that collect, store, and share info about how you use your credit in Canada.
What determines your credit score?
Basically, you get points if you use your credit responsibly, and you lose points if you have trouble managing it. Your credit score changes over time and may be affected by how long you've had credit, if you carry a balance on your credit card(s), if you regularly miss payments, how much debt you carry, being close to or above your credit limit, the type of credit you use, and whether you have a history of bankruptcy.
Why is a good credit history so important?
With a good credit history, you may be able to borrow money, rent housing, get a job or insurance, increase your credit limit, or even negotiate lower interest rates on your loans. If you have no credit or low credit, it could be more challenging to do those things.
Credit card mistakes can happen, here's some advice on how to fix a slip up.
How do you build good credit?
Get a credit card: Having a credit card, like a PC® Mastercard®, is an easy way to build good credit if you make your payments on time, every time. If you can't pay the full amount you owe, make at least the minimum payment.
Sign up for a PC® Mastercard® today.
Keep your balance low and don't go over your limit. The Financial Consumer Agency of Canada recommends trying to use less than 35% of your available credit on your credit card. The more credit you use, the greater of a credit risk it may appear to lenders.

Mix it up: A variety of credit products—a credit card, a car loan and/or a line of credit—may improve your credit score, if you can pay back any money you borrow, of course.

Other ways to build and maintain good credit: apply for a loan, request a higher credit limit on your card (but don't max it out), pay other debts off quicky, if and when you can, and review your own credit report to ensure it's accurate.
And now that you've nailed the basics of financial credit, it's time to get back to vacuuming.
General information not about PC Financial products is provided for your reference and interest only. The above content is intended only to provide a summary and general overview on matters of interest and is not a substitute for, and should not be construed as the advice of an experienced professional. The PC Financial® team does not guarantee the currency, accuracy, applicability or completeness of this content.
¹Earn a minimum of 10 PC Optimum™points per dollar on all of your purchases charged to the credit card. Any bonus PC Optimum™ points offers available to all PC Financial® Mastercard® customers are calculated based on the regular earnings rate of 10 PC Optimum™ points per dollar spent. This offer may be terminated or changed at any time.
²All PC optimum™ members earn 15 points per dollar on eligible purchases at Shoppers Drug Mart® and Pharmaprix®. When you use your PC Financial Mastercard® you will earn additional points per dollar: 10 points per dollar for PC Financial Mastercard® cardholders; 20 points per dollar for PC Financial World Mastercard® cardholders; and 30 points per dollar for PC Financial World Elite Mastercard® cardholders.