How to keep your wedding bells in tune with your budget
If you're thinking of getting married, you're probably looking for ways to save money on the costs associated with your wedding. What's exciting is knowing that you can earn PC Optimum™ points* when you use your PC Money™ Account or PC® Mastercard® and then redeem** them toward purchases surrounding your big day at participating stores.
Aug 5, 2022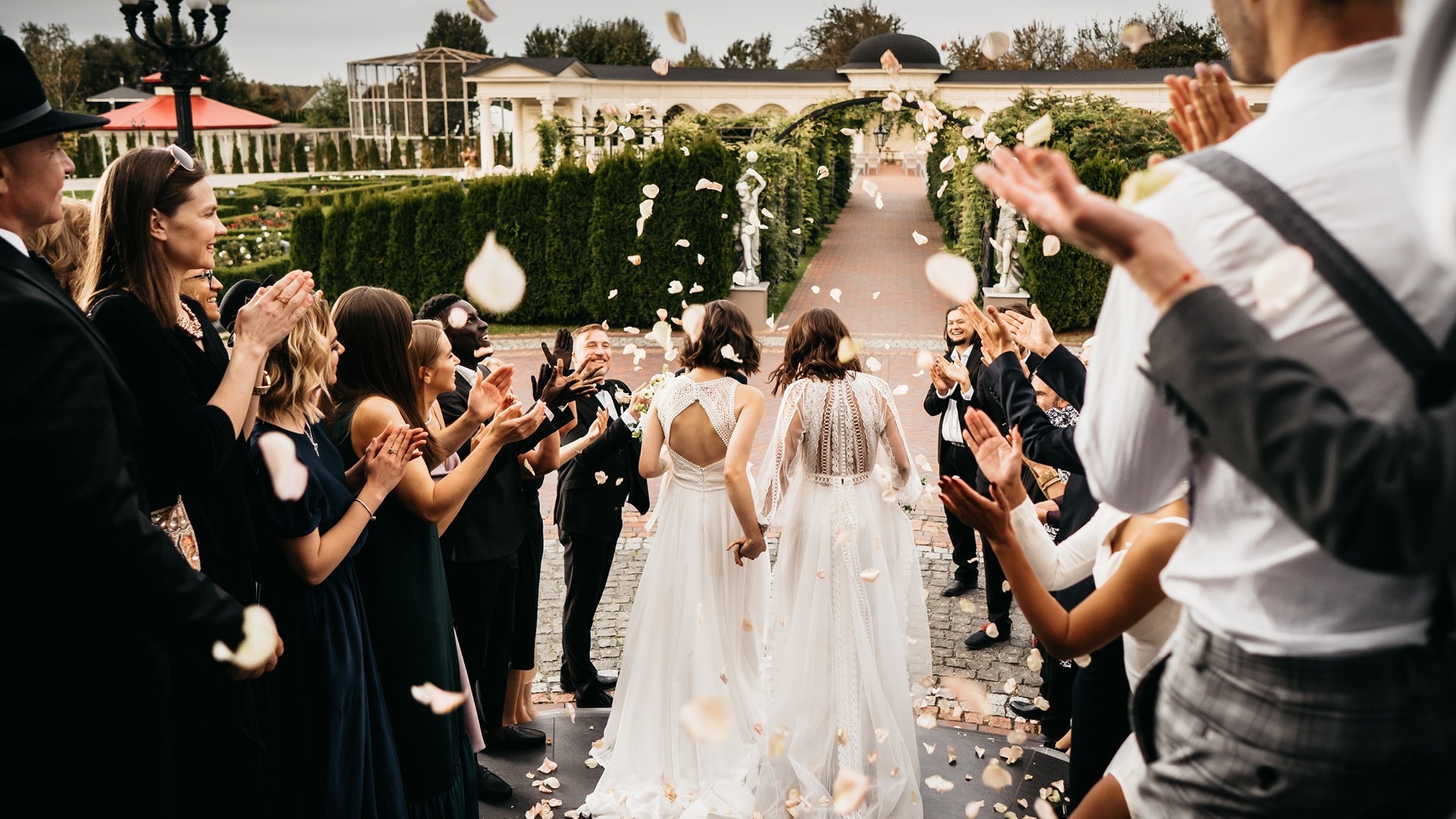 I'm Karina Lemke, a wedding planner based in Toronto with more than a decade of experience planning weddings and I'm here to share 4 tips to cut down on wedding costs and still have the wedding of your dreams.
Have the money talk
As a couple, the first thing you should do is use planning your wedding as an opportunity to learn about each other's financial styles. Will you pool your resources or borrow from your family? Who's paying for food and who's paying for the venue? Will you have a large guest count or an intimate destination wedding? Have the money talk and be honest about spending and saving tendencies now, to be able to make purchase decisions with minimal conflict later; be it your wedding, buying a home, starting a family, etc. Your idea of what a perfect wedding should be may be different from your partner's and that's completely okay if you're able to talk it out.
Be realistic about wedding costs
Rising transport costs, to the city you live in, and everything in between can increase your wedding costs significantly, so do your research before setting your wedding budget. Ask friends who got hitched recently about any surprise costs or better yet, get in touch with a wedding planner. They'll break down the cost of each item to help you put things into perspective. Another effective way to plan is to add up the cost of every item – venue, food, pre-wedding events, the DJ, cake, photographers – and then divide it by the number of people on your guest list. Once you have that figure, you might realize you're basically handing out $1000 to every guest who attends, which then begs the question, is my guest list intentional or am I inviting distant relatives and friends of friends because other people want them there? If you think you'll make up the wedding costs in gifts, you might have to reconsider. In certain circumstances, you may be able to expect approximately $50 - $150 per guest as a gift. My advice to stay on budget is to make your guest list, the A-list. Invite only those who you really want at your wedding.

Get creative and be flexible
Consider choosing a nontraditional wedding to cut down on costs. You can opt for a Thursday wedding instead of a Saturday sit-down dinner. If that's not an option, choose a Sunday brunch wedding – you may save a lot of money! Additionally, divide your wish list into needs vs. wants, and once the must-haves have been nailed down, stick with them. Don't forget to use your PC Optimum™ points at participating stores to offset some of your wedding costs. For example, if you're planning on hosting a rehearsal dinner, try a DIY backyard event or rent out your condo's party room. Save by redeeming your points towards:
Find out how three brides redeemed their PC Optimum™ points (opens in a new window) towards their weddings.
Before the big day, be sure to put together a day-of-essentials kit. Head to Shoppers Drug Mart and redeem your points towards:
A travel-size stain remover pen

Deodorant

Mints or gum

A pack of bandages

A travel-size sewing kit

Ibuprofen
Sign up for a PC Money™ Account (opens in a new window) or the PC® Mastercard® (opens in a new window) to earn PC Optimum™ (opens in a new window) points everywhere you shop* and get to free stuff fast.
Remember to have fun
It's your wedding, after all. It's the moments you create with your partner and your loved ones that make your big day memorable, not the amount of money you spend. Trust me, you don't have to break the bank for your dream wedding. The financial stress just isn't worth it. Do what makes you both happy. Do what works for you, and within your budget. In fact, when it comes down to it, all you really need to get married is a marriage license, an officiant and wedding bands. In my experience, the cost for each will vary on the city or region you live. Typically, you can estimate an approximate cost of $150 or so for a marriage license, $300 for an officiant, and around $1000 for simple wedding bands.
Remember, there is no one recipe for a perfect wedding. But with these tips, some out-of-the-box thinking, and the PC Optimum™ points you've earned* by paying for your essentials with your PC Financial® card, you can stretch your wedding budget further. What matters most is the experience you and your partner have as a couple on your special day.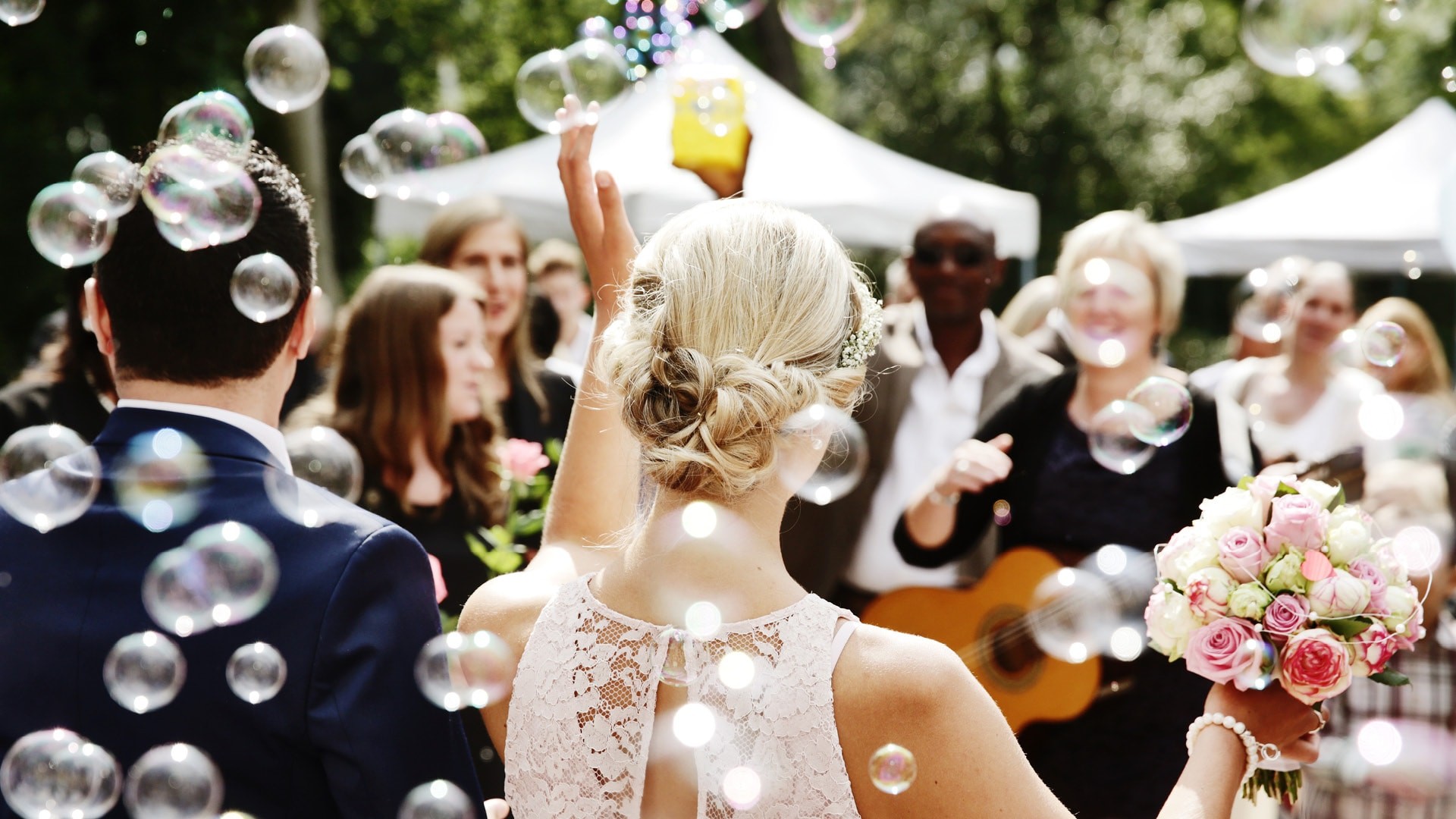 ---
*PC Financial® Mastercard®: Earn a minimum of 10 PC Optimum™ points per dollar on all of your purchases charged to the credit card. Any bonus PC Optimum™ points offers available to all PC Financial® Mastercard® customers are calculated based on the regular earnings rate of 10 PC Optimum™ points per dollar spent. This offer may be terminated or changed at any time.
PC Money™ Account: Earn 10 PC Optimum™ points (5 regular PC Optimum™ points plus a bonus of 5 PC Optimum™ points) per dollar of your purchases with your PC Money™ Account. President's Choice Bank reserves the right to cancel, change or extend regular and bonus points earning rates at any time. 
**Minimum redemption is 10,000 PC Optimum™ points (worth $10 in rewards) and in increments of 10,000 points thereafter at participating stores where President's Choice® products are sold. Some redemption restrictions apply; visit pcoptimum.ca (opens in a new window) for details, participating stores and full loyalty terms and conditions.
General information not about PC Financial products is provided for your reference and interest only. The above content is intended only to provide a summary and general overview on matters of interest and is not a substitute for, and should not be construed as the advice of an experienced professional. The PC Financial® team does not guarantee the currency, accuracy, applicability or completeness of this content.