The Domestic Geek's Tips for Entertaining on a Budget
Oct 3, 2017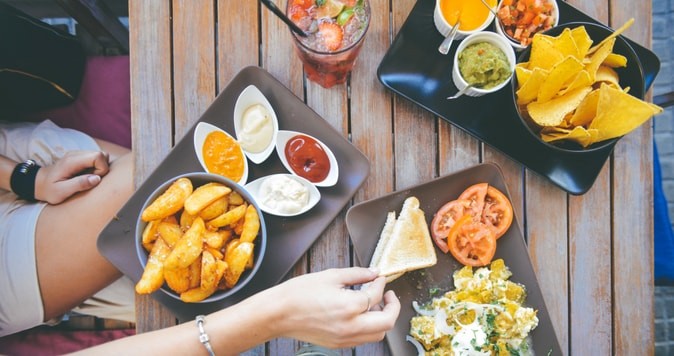 There's nothing like throwing a great dinner party for friends and family! Chances are, if you love to entertain like I do, you know that the costs for throwing a party can add up. Luckily, there are some easy ways to stay on budget in a way that does not compromise quality or taste.
Here are some of my favourite tips to keep spending in check:
Take advantage of rewards. Using the PC Financial® World Elite Mastercard® (opens in a new window) (with NO annual fee!) is a great way to earn PC Optimum points on every purchase. I use my PC Optimum points towards free groceries, tableware, stylish outfits and other entertaining essentials at participating Loblaw banner stores. The points add up fast, too, letting you take advantage of rewards to entertain for less!



Choose a signature cocktail so you don't have to stock a whole bar. I love combining pomegranate juice and inexpensive sparkling wine to make something easy and delicious!



Challenge guests to bring a bottle of wine for under $15. Hold a wine tasting at the party to determine which one is the crowd favourite for future events.



Hack your snacks. Everyone loves to nibble but some snacks can cost major dough. Popcorn is always my go-to snack because it's cheap and oh-so versatile with dozens of flavor possibilities. Try tossing with some melted butter, fresh thyme and grated Parmesan cheese – your guests will love it!



Set the mood. Candles are a cheap way to add ambiance to any event and you can buy a box of tea lights for a few dollars. I like to place them in mismatched mason jars or drinking glasses for soft lighting that will cast a gorgeous glow on your food.


Keep in mind that the PC Financial® World Elite Mastercard® is an awesome way to earn and redeem PC Optimum points towards many of the items you'll need to throw a great party like this. Learn more here (opens in a new window)!
General information not about PC Financial products is provided for your reference and interest only. The above content is intended only to provide a summary and general overview on matters of interest and is not a substitute for, and should not be construed as the advice of an experienced professional. The PC Financial® team does not guarantee the currency, accuracy, applicability or completeness of this content.