Why it May Make Sense to Buy a Rental Property Before Your First Home
Jun 7, 2018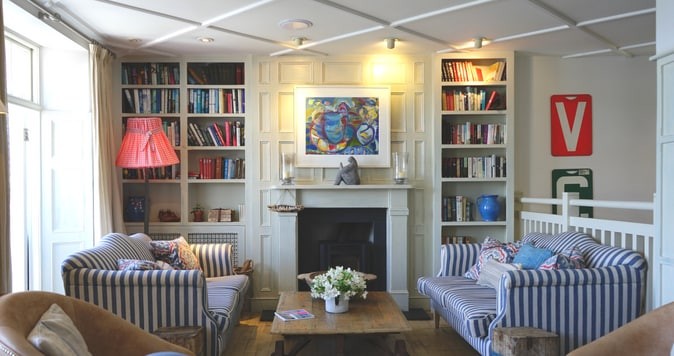 Real estate prices have soared in the past few years in major city centers across Canada. If you are considering buying your own home for the first time, you might be wondering how in the world you will be able to afford your first home.
If this is indeed your concern, and you can't afford a home in your desired neighbourhood, ask yourself whether you could afford to buy a rental property in a less expensive part of the city where your money could go further.
While this isn't the usual approach to entering the real estate market, there are many unique benefits to purchasing a rental property before or in place of a primary residence.
Consider these:
Buying a rental property outside the city may be more affordable
A rental property can be purchased on the outskirts of the city, where housing prices are more affordable and sometimes the average rent rate is still high. With a lower purchase price, it can be easier to qualify for the mortgage since it will be for a lesser amount. The combination of factors can make affording a rental property more feasible.
You can have flexibility in your own life
If you rent your personal residence, it could mean the opportunity to live in the neighbourhood of your choice; perhaps in an area where you could not afford to buy a property. You'd also have the flexibility of not being tied down to any particular area. If your career or life dictates, you could up and move to a new location, a different part of the city or even another country with relative ease.
It is possible to partner with a friend or family member
If you are still short of cash for a down payment for your desired rental property, you could consider partnering with a friend or family member and purchase it together. While a friend or a sibling wouldn't likely help you buy your first house to live in, investing together may make a lot of sense. Whether partnering with family or friends make sure you have aligned objectives, proper contracts and communicate well.
You can start to enjoy cash flow
If the right property and tenants are selected and you've crunched all the numbers correctly, you will start to benefit from cash flow right away and use it to enhance your life.
Once the down payment funds are contributed, all future costs, which include mortgage, insurance, property tax and maintenance, should be covered by the rent, which is paid by the tenants. Over time as the mortgage payments are made, equity is accumulated. The investment property will become a source of forced savings as well as appreciate in value if the real estate market rises.
There are many complex issues to consider when buying a rental property. An investment requires proper evaluation, due diligence and consultation with experts in the field. In addition, sufficient contingency funds should be set aside to cover repairs, vacancy and property management if you choose not to manage the property yourself. Before purchasing your first investment property, it is also important to understand your rights and obligations as a landlord in your province.
Buying an investment rental property can be a good way to get used to the idea of generating additional cash flow, making money from avenues other than your job. Deciding to build a portfolio of rental properties rather than owning your own home, while unconventional, it may be is a path to accumulating wealth and financial prosperity.
General information not about PC Financial products is provided for your reference and interest only. The above content is intended only to provide a summary and general overview on matters of interest and is not a substitute for, and should not be construed as the advice of an experienced professional. The PC Financial® team does not guarantee the currency, accuracy, applicability or completeness of this content.