4 stress-free tips to help you find balance this back-to-school season
Aug 15, 2023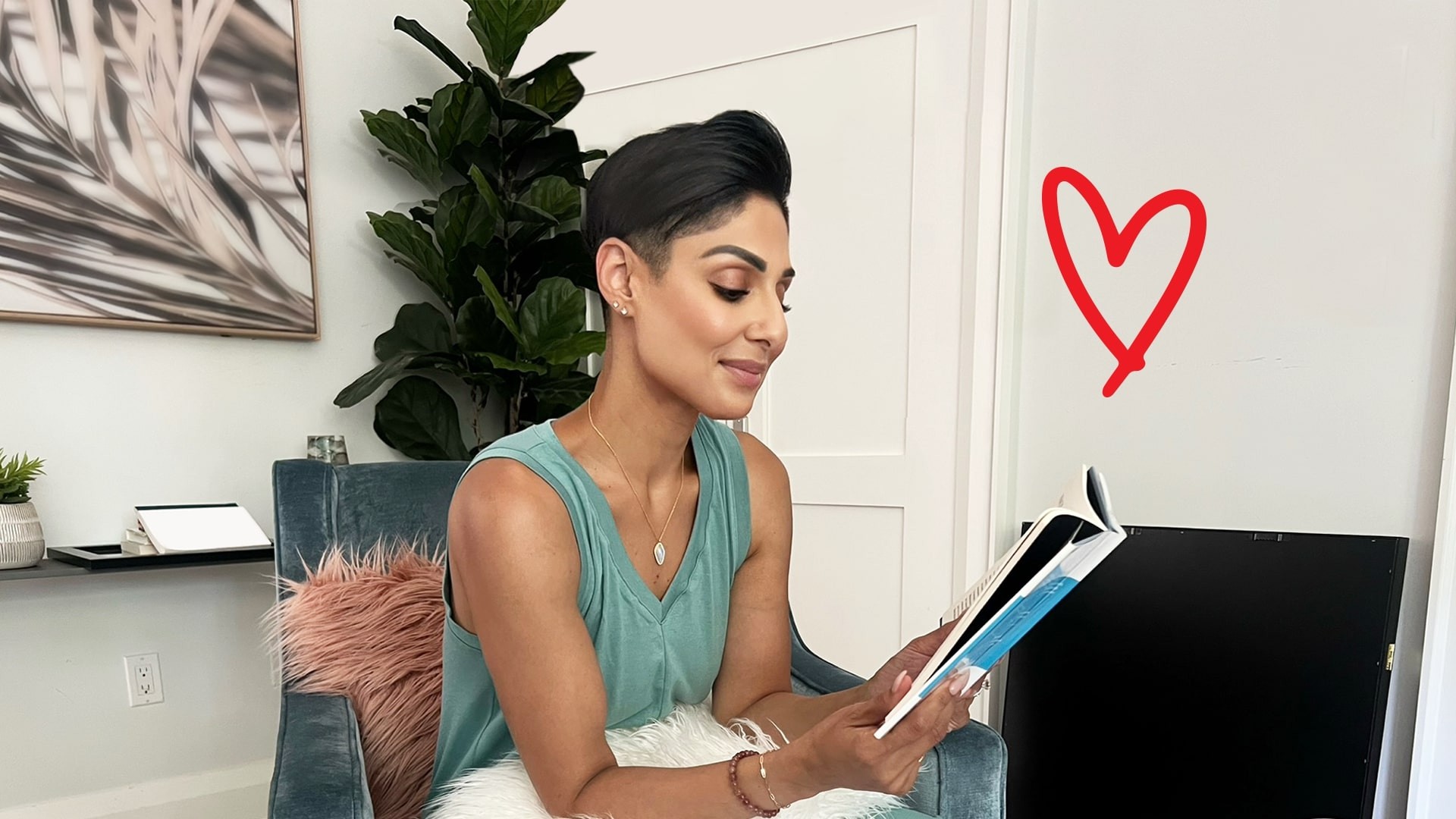 Back-to-school season is around the corner. With summer ending, many of us may be feeling overwhelmed by checklists, shopping, planning, and organizing. As a mindset and wellness expert and a parent, I've learned firsthand how important it is to prioritize time to reset, relax, and balance out all the go-go-go. I've put together four stress-free tips to help you mindfully unwind and refresh – even when back-to-school prep is in full swing. I hope it makes a difference in your overall wellness and helps you take a moment to reward yourself (because you deserve it.)

1. Make back-to-school shopping a family affair.
An easy way to reduce some of your back-to-school stress is by getting your kids involved in managing their own shopping budget, with some help from you, of course. Start by letting them know how much they can spend. This will teach them healthy money habits like prioritizing what they need over what they want. For us, managing expenses can be a major stressor, but making decisions as a family brings us closer together, and it's a lot more fun!

The PC Financial® app has great digital banking features, that we use to help our daughter easily track and manage her back-to-school spending so we stay on budget. We also pay for all our essentials using our PC® Mastercard® to earn PC Optimum™ points on every dollar we spend, everywhere we shop¹. Then we redeem² the points we've earned toward free stuff at participating stores, including some of her wants that didn't make the budget. Hello cool backpack and fun outfits from the Joe Fresh® store!

2. Find time for yourself.
Parenting is no easy feat, especially during back-to-school time. Be sure to celebrate your wins and acknowledge your accomplishments to keep your motivation high and your outlook positive. It's important to relax, unwind, and recharge, as every little moment of self-care counts. Your form of 'me-time' may look like sipping on a cup of tea, taking a distraction-free walk, or even meditating for ten minutes in the morning. I like to wake up an hour before the kids so that I have time to move my body, practice breathwork, and journal before our day kicks off.

I love to redeem the PC Optimum™ points I've earned with my PC® Mastercard® toward simple pleasures. I'm not talking about redeeming toward back-to-school items – this one's for me! There's no better feeling than redeeming toward bath products from Shoppers Drug Mart® stores, snacks for a movie night, or ingredients for my morning tea from participating grocery stores. However you choose to de-stress, find activities that bring you joy so that you're not pouring from an empty cup. Balance can help you be more present for your kids as they get ready for the new school year.

3. Prioritize doing the things you actually want.
In the past, I was guilty of spending too much time and energy planning meals and picture-worthy school lunches for my kids. I'd fallen into the trap of wanting to be a 'super mom'; trying to do it all and do it all perfectly. But when we focus too much on perfection, we can end up spreading ourselves too thin — and that, of course, inevitably leads to burnout. I've learned to prioritize my time so that I can enjoy the little moments instead of forcing myself to do as much as I possibly can.
Rather than taking long trips to the grocery store, I save time on meal planning by ordering my groceries ahead of time and having them ready for pickup or delivery with PC Express™. Embracing time-saving solutions like this can give you more opportunities to focus on what really matters, like adding a handwritten note to your kids' lunch that you know they'll appreciate.

4. Fuel up your rewards.
Back-to-school means the return of pick-ups, drop-offs, and more commutes. Whether it's going to school or extracurricular activities, my family and I spend a lot more time in the car, which means we're fueling up more often. Having a credit card that rewards you for fuel purchases is a great way to maximize your budget. Using our PC® Mastercard®, we earn at least 3¢/L in PC Optimum™ points³ when we fuel up at Esso™ and Mobil™ stations. After we stack up enough points, we can redeem toward fuel and car wash rewards at Esso™ stations. Bring on the carpools!

This back-to-school season, remember to find balance amidst the chaos. Prioritize self-care, help reduce stress, and reward yourself. By implementing these simple tips, you can optimize your back-to-school prep and enjoy a smoother transition into the unofficial new year.
General information not about PC Financial® products is provided for your reference and interest only. The above content is intended only to provide a summary and general overview on matters of interest and is not a substitute for and should not be construed as the advice of an experienced professional. PC Financial® does not guarantee the currency, accuracy, applicability or completeness of this content.
¹Earn a minimum of 10 PC Optimum™ points per dollar on all of your purchases charged to the credit card. Any bonus PC Optimum™ points offers available to all PC Financial® Mastercard® customers are calculated based on the regular earnings rate of 10 PC Optimum™ points per dollar spent. This offer may be terminated or changed at any time.
²Minimum redemption is 10,000 PC Optimum™ points (worth $10 in free rewards) and in increments of 10,000 PC Optimum™ points thereafter at participating stores. Some redemption restrictions apply. Visit pcoptimum.ca for details and full store list.
³Points amount shown includes the 10 points per dollar for all purchases with the PC Financial® Mastercard®. In addition, earn at least 10 PC Optimum™ points per purchased litre of gasoline or diesel fuel at Esso™ and Mobil™ stations in Canada when you pay with your PC Financial® Mastercard®. You will also earn at least 10 PC Optimum™ points per litre available to all PC Optimum™ loyalty members at Esso™ and Mobil™ stations in Canada. Earn an additional 10 points per litre of premium gasoline (Octane 89, 91, 93) at Esso™ and select Mobil™ Stations. You could earn even more points at Mobil™ stations located adjacent to a Loblaw banner grocery store. Exact earn rate is available at the station. Should fuel prices fall below $1/L, causing total points per litre awarded to fall below 30 points per litre, points will be topped up to ensure a minimum of 30 points per litre are awarded in all transactions paid with a PC Financial® Mastercard® at Esso™ and Mobil™ locations. For full details including how points are awarded to your PC Optimum™ account and rounding rules, visit pcfinancial.ca/en/legal-stuff/pc-optimum-mastercard/.
⁴Limited to one redemption per day at Esso™ stations. 10 cents off per litre fuel redemption option valid at Esso™ stations across Canada. Car wash redemption option available at participating Esso™ stations with car wash facilities where advertised. Only redeemable at points level specified in a single transaction. 10 cents off per litre valid on actual number of litres fueled, to a maximum of 40 litres per redemption transaction, or a single car wash depending on the redemption option selected. Limit of one redemption per PC Optimum™ account per calendar day at participating Esso™ stations (in accordance with President's Choice Services Inc.'s official records). A valid PC Optimum™ card, PC Money™ Account card or President's Choice Financial® Mastercard® must be swiped at the pump or a valid PC Optimum™ card, PC Optimum™ app, PC Money™ Account card or PC Financial® Mastercard® must be scanned or swiped in the station as part of the payment transaction in order for PC Optimum™ points to be redeemed on fuel or car wash purchases, as applicable. Car wash options available for redemption are subject to availability and do not include coin operated car washes. Car wash codes can only be used at the station where the reward was issued unless otherwise specified in writing at the time of redemption and may be subject to expiration timelines. Redemption not available using manual card number entry, phone number entry, or the Speedpass+ app. For fuel redemption, taxes payable on full purchase price before application of reward. Points are not redeemable for cash or credit. We are not obligated to award or redeem points based on errors or misprints. PC Optimum™ redemption is not available at Mobil™ stations.