6 tips for wedding guests on a budget
Jun 10, 2023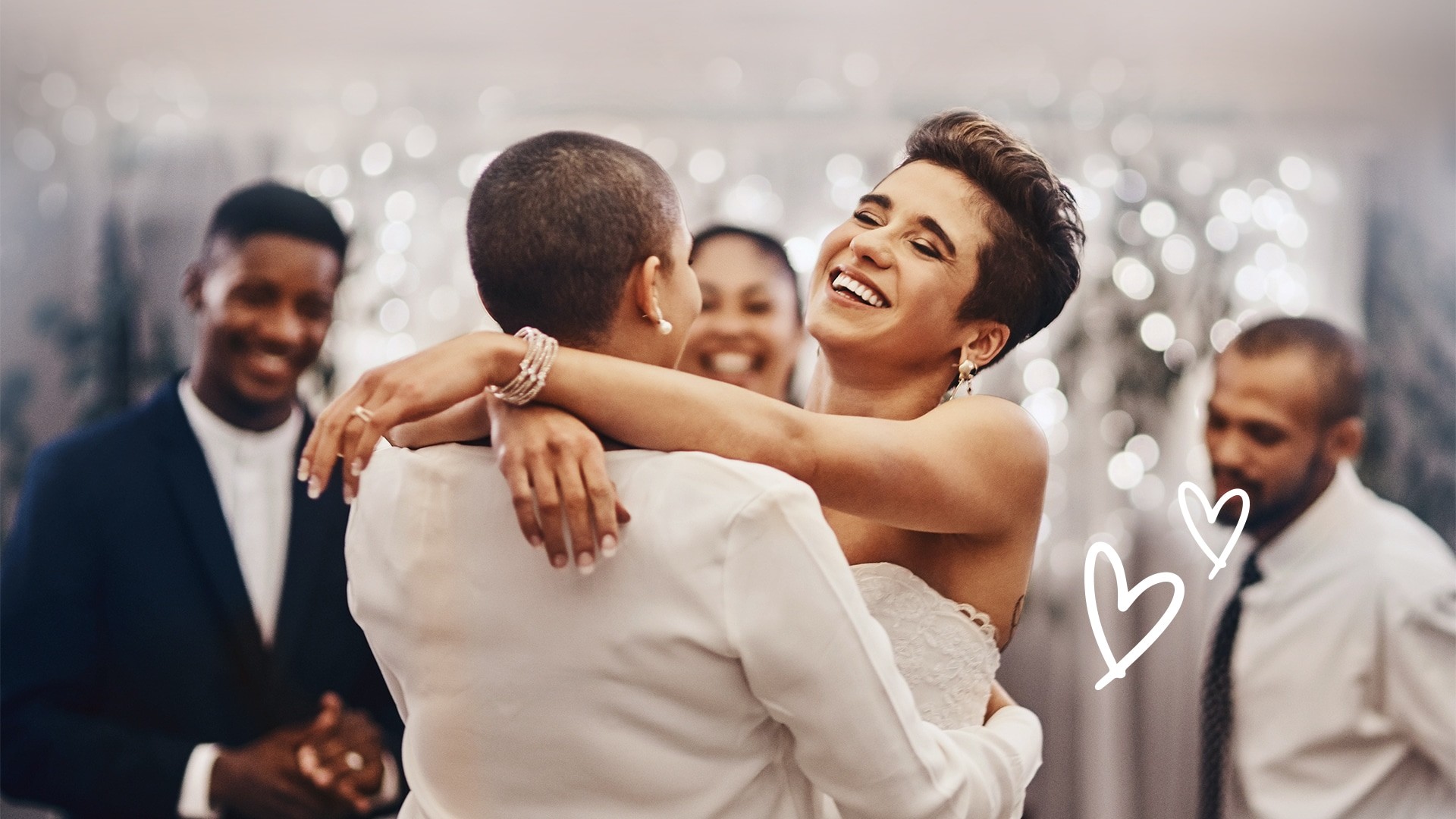 As you gaze upon your summer calendar, it may be full of celebrations—bridal showers, pre-wedding nights out, and not one but three weddings. Fun! But also: expensive! You'll need to budget for meals and drinks, gifts, outfits, accessories, and more. While we cannot guarantee you'll be blister-free after dominating the dancefloor at the reception, it is possible to get through wedding season without busting up your budget.

Psst: Are you planning a wedding on a budget—or supporting someone who is? Get smart saving tips to keep your wedding bells in tune with your budget from an experienced wedding planner here. And find out how three brides maximized their wedding budgets by redeeming their PC Optimum™ points toward wedding essentials at participating stores here.

1. Set your budget early.
Before you start spending, take a detailed look at your budget. Use the Insights feature in your PC Financial® app to study your spending patterns—this can help you anticipate your regular monthly costs and see where all the wedding extras fit in. The second part of this tip: don't just limit your budget check-ins to the start of wedding season—regular check-ins can help you stay on track or trim a little if you've had a particularly spendy few weeks. Need some tips to start planning or to reset your budget? Find them here.

2. Decline invitations if you have to.
Take a deep breath and repeat this mantra: I don't have to attend everything I'm invited to. Good friends will understand if you have to decline an invitation because it's not in your budget. Whether it's an out-of-town bachelor or bachelorette weekend or a destination wedding, it has become more acceptable to politely decline. It could be an anxiety-inducing conversation to have but it's a good exercise to become more comfortable talking about your finances. Be honest if you can, and let the bride or planner know the event isn't in your budget (avoid telling them it's too expensive). There are plenty of ways, especially if it's a close friend, to make up for your absence on a bachelor or bachelorette trip. You could plan to take them out for drinks or brunch locally to celebrate with just the two of you or contribute to the trip by chipping in on a gift, a round of drinks, or the bride's meal. You can even send a free Interac e-Transfer® contribution from your PC Money™ Account to the organizer ahead of time using your PC Financial® app.

3. Rent or borrow your wedding fits.
If you're not in the wedding party and you've got more than one wedding to attend (plus all the events that go with them), you don't have to spend a fortune to keep your outfits fresh. Consider renting your fit if that's available to you locally or hit up friends to widen your options. It's a great way to take something new-to-you for a spin without the spending commitment.

4. Explore your gifting options.
Wedding gift etiquette can be tricky. Some wedding etiquette experts suggest budgeting between $50 and $100 for a gift for the happy couple. Spend on the lower end if you're buying for a colleague or distant family member or friend, and on the higher end if you're closer to the couple. Some etiquette experts say it's not necessary to give a double-value gift if you're bringing a date, but you may want to consider gifting around one-and-a-half of your portion if you're able. Buying off the registry can be a win, but if you're able to get a similar gift by redeeming the PC Optimum™ points¹ you've earned with your PC Financial® card toward an item at a participating store, then it's a win times two. And remember, if you know the couple well, thoughtfulness almost always trumps value.

5. Cover the bill with your PC Financial® card to earn points².
Nights out can be expensive—but those appetizers and drinks could be turned into points to offset your budget. Offer to cover the restaurant bill with your PC Financial® card—your server may thank you for the single transaction—so you can earn PC Optimum™ points on every dollar you spend². Then follow up with the group by requesting an Interac e-Transfer® contribution for their share in your PC Financial® app. Bringing your tiny bag? Make sure to add your PC Financial® card to your mobile wallet to streamline your essentials and earn points on the go (just don't forget to bring your ID!).

6. Redeem your points toward wedding supplies.
It can be easy to overlook all the sneaky costs—they add up!—that come along with wedding season. A last-minute sparkle in the shape of earrings from Joe Fresh®, President's Choice® 3-ply facial tissue packs, Life Brand™ bandages, travel-sized toiletries from a Shoppers Drug Mart® store for the day of, and more supplies (don't forget to hydrate!) for after the festivities. You can redeem¹ the PC Optimum™ points you've earned with your PC Financial® card² toward these and more at participating stores.

As you take these tips and commit to a happy, respectful wedding season within your budget, we now declare you ready to be a financially savvy wedding guest. Go forth and celebrate love, loyalty, and happily ever after.

General information not about PC Financial® products is provided for your reference and interest only. The above content is intended only to provide a summary and general overview on matters of interest and is not a substitute for and should not be construed as the advice of an experienced professional. PC Financial® does not guarantee the currency, accuracy, applicability or completeness of this content.
1Minimum redemption is 10,000 PC Optimum™ points (worth $10 in rewards) and in increments of 10,000 points thereafter at participating stores where President's Choice® products are sold. Some redemption restrictions apply; visit pcoptimum.ca for details, participating stores and full loyalty terms and conditions.
2PC® Mastercard®: Earn a minimum of 10 PC Optimum™ points per dollar on all of your purchases charged to the credit card. Any bonus PC Optimum™ points offers available to all PC Financial® Mastercard® customers are calculated based on the regular earnings rate of 10 PC Optimum™ points per dollar spent. This offer may be terminated or changed at any time. PC Money™ Account: Earn at least 5 PC Optimum™ points per dollar on qualifying purchases with your PC Money™ Account, wherever your card is accepted. Earn 10 PC Optimum™ points (5 regular PC Optimum™ points plus a bonus of 5 PC Optimum™ points) per dollar on qualifying purchases at participating Loblaw banner stores, Shoppers Drug Mart® stores, Joe Fresh® stores, and Esso™ and Mobil™ stations in Canada. Bill payments, electronic funds transfers, account fees and interest are not qualifying purchases for the purpose of earning PC Optimum™ points. PC Optimum™ points will be deducted for any credits or returns. President's Choice Bank reserves the right to cancel, change or extend regular and bonus points earning rates at any time. Account must be in good standing at time of qualifying transaction and awarding of points.