5 tips for having money talks with your partner
Feb 10, 2023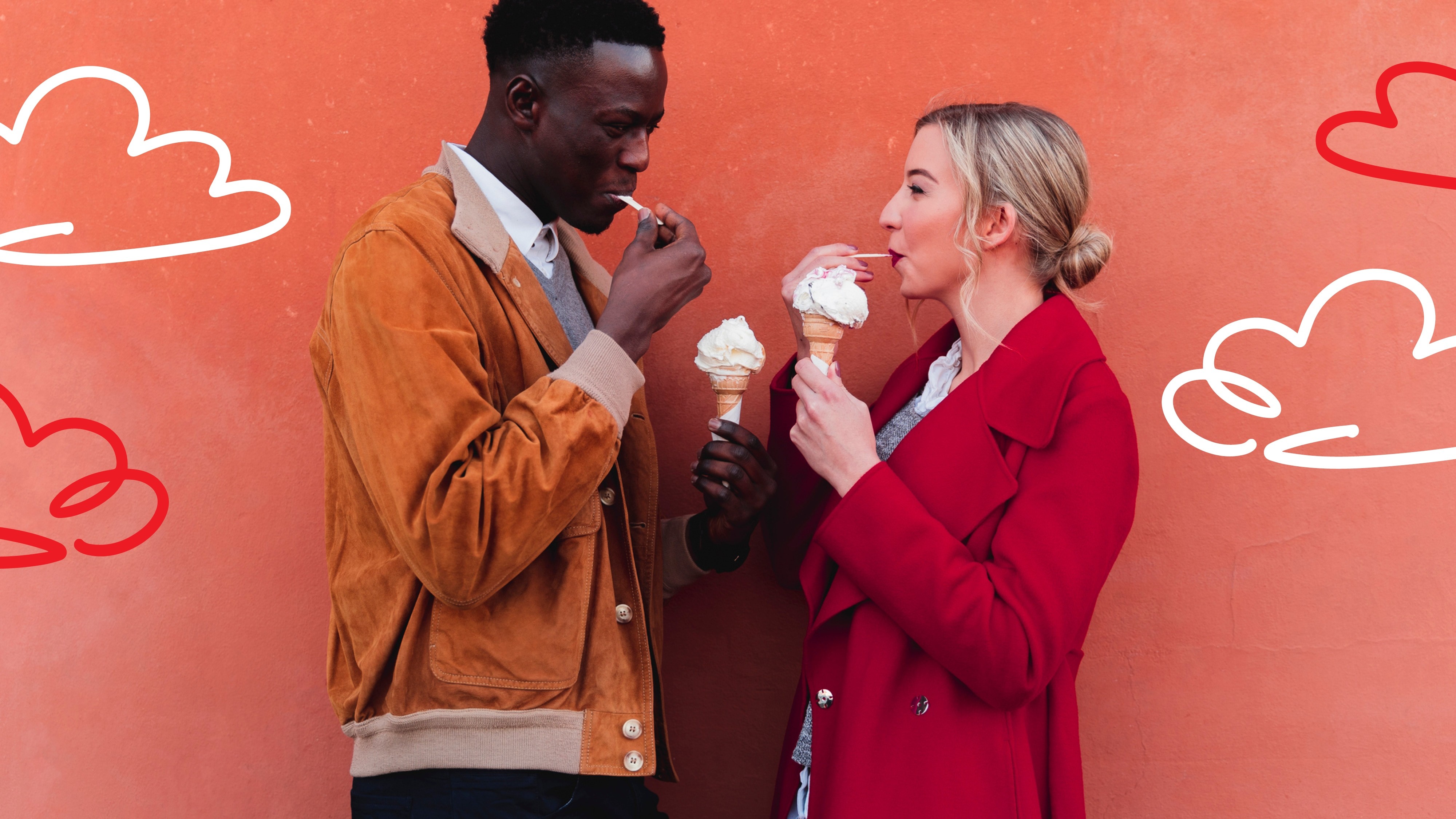 "Hey honey, what's with the steady stream of packages that have come to the door this week?" may not be the best way to start a conversation about money with your partner. We can all probably agree on that. But what is the best way? Discussing finances together can be tricky— it's far easier to agree on tonight's takeout than your monthly budget. Having money talks just takes a little practice—and maybe some helpful prompts. We're all for taking the fear out of finances—less tiptoeing, more collaboration. Talking about money with your partner often and honestly can be super rewarding. It can also help move your relationship forward as you begin to achieve your goals together.
You can do this! Here are some easy ways into having a money talk with your partner:
1. "Let's make a money date."
If you're new to talking about money with your partner or apprehensive about it, many experts recommend setting a neutral time for a chat. Not when another package hits the front door, or a bill hits the mailbox—blocking out time can help you both feel prepared and not caught off guard. Keep things casual and easy by picking a comfortable time and spot. It can also help to agree to some goals for the talk: to listen without judgement, to be collaborative, and/or to be open to discuss how to balance each of your strengths and weaknesses around money. Keep in mind that you won't accomplish everything with one talk—the goal is to get the ball rolling so that the next talk (and the next) flows more easily and moves you closer to some of your financial goals.

2. "What's the state of our budget?"
If you and your partner are PC Money™ Account or PC® Mastercard® cardholders and you haven't downloaded the PC Financial® app , now's the time to do it. The Insights feature in the app aims to simplify budgeting by giving you a clear picture of your purchasing patterns so that you can track your spending by category with daily, weekly, or monthly views. Taking a look at your spending habits together and noticing patterns can help you see where to trim and save—or confirm whether you're putting your money in the right places.
3. "What are we saving for?"
While tracking your everyday spending is important, it's also crucial to occasionally take a bigger view of your future together. What that future holds—a school debt paid off, a renovation or new home, a big trip, a new family member—likely requires some funds and, ultimately, some good planning. Talking through—and making sure you agree upon—your big financial goals is the first step. Committing to a plan and revisiting it together with regular conversations will help you get to where you want to go more efficiently.
4. "What will we merge or divide?"
Merging bank accounts is a big conversation and a very couple-specific decision. If you're planning to keep your accounts separate, consider the PC Money™ Account. It's ideal for everyday banking, because you'll earn PC Optimum™ points on every dollar you spend everywhere you shop¹. You can also earn up to 5,000 points per month for paying your bills² of $50+ and up to 5,000 points per month for setting up your payroll or pension direct deposit³. The best part? You can still pool all of the points you both earn into one PC Optimum™ Household account. Any member of the Household can redeem the points though, so don't forget to, ahem, have a conversation about that too.
You can also consider making your partner an additional cardholder on your PC® Mastercard® so you can increase opportunities to earn PC Optimum™ points.
Once you've had the budget talk, have a look at who pays for what and evaluate whether expenses are divided in a way that makes sense for you.
5. "How can we treat ourselves?"
Becoming harmoniously synched financial geniuses is hard work—you're setting aside time to have money talks, manage your budget, and save for your big goals. This is where maximizing your points-earning potential as a couple (see number 4) comes in handy. This is the fun part: deciding how you'll redeem the PC Optimum™ points you've earned doing your everyday banking and shopping with your PC Financial® cards. This also requires a conversation—and now you're more than equipped to have it!
Sign up for a PC Money™ Account.
Sign up for a PC® Mastercard®.
Already have an account? Sign in.

General information not about PC Financial® products is provided for your reference and interest only. The above content is intended only to provide a summary and general overview on matters of interest and is not a substitute for and should not be construed as the advice of an experienced professional. PC Financial® does not guarantee the currency, accuracy, applicability or completeness of this content.
1 Earn at least 5 PC Optimum™ points per dollar on qualifying purchases with your PC Money™ Account, wherever your card is accepted. Earn 10 PC Optimum™ points (5 regular PC Optimum™ points plus a bonus of 5 PC Optimum™ points) per dollar on qualifying purchases at participating Loblaw banner stores, Shoppers Drug Mart® stores, Joe Fresh® stores, and Esso™ and Mobil™ stations in Canada. Bill payments, electronic funds transfers, account fees and interest are not qualifying purchases for the purpose of earning PC Optimum™ points. PC Optimum™ points will be deducted for any credits or returns. President's Choice Bank reserves the right to cancel, change or extend regular and bonus points earning rates at any time. Account must be in good standing at time of qualifying transaction and awarding of points. Minimum redemption is 10,000 PC Optimum™ points (worth $10 in rewards) and in increments of 10,000 points thereafter at participating stores where President's Choice® products are sold. Some redemption restrictions apply; visit pcoptimum.ca for details, participating stores and full loyalty terms and conditions.
2 Earn a bonus of 1,000 PC Optimum™ points for each of up to five bill payments of $50 or more to unique payees, per calendar month, made using a valid PC Money™ Account. Bonus points will be awarded to your PC Optimum™ account within 2-3 weeks of a successful bill payment.
3 Earn a monthly bonus of up to 5,000 PC Optimum™ points when you deposit funds to your PC Money™ Account using automatic payroll or pension direct deposits. Payroll or pension deposits totaling between $1,500 and $2,999 within a calendar month will earn a bonus of 2,000 PC Optimum™ points, and deposits totaling greater than $2,999 will earn an additional bonus of 3,000 PC Optimum™ points, for a maximum monthly bonus of 5,000 PC Optimum™ points. Limited to one bonus per customer, per month, even if you have multiple PC Money™ Accounts. The classification of a direct deposit as a payroll or pension direct deposit is determined solely by President's Choice Bank. Interac e-Transfer® services, electronic funds transfers, and other forms of deposits or transfers to your account do not count towards this bonus. Bonus points will be awarded to your PC Optimum™ account within 2-3 business days of when you meet the minimum direct deposit amount(s).